American edition
Vanity Fair
which is one of the most authoritative information resources in the United States, comes out with a publication dedicated to allegedly "draining" US President Donald Trump certain information to Russian Foreign Minister Sergei Lavrov. The material stated that Trump gave the head of Russian diplomacy information about the operations of the Israeli special services in Syria. In fact, this information has been "walking" in the American media for several months already - from the beginning of publications in The Washington Post and The New York Times, but Vanity Fair writes that the publication knows the details of the "drain".
The material of the American edition says that Trump divulged details of the secret operation of the Israeli special services ("Mossad") in the territory of the CAP. The disclosure allegedly took place in May 2017 of the year, when in the Oval Office Trump received Sergey Lavrov and the then Russian Ambassador to the US Sergey Kislyak. It is noted that the message of the trump about the actions of the Israeli special services in Syria "has put in jeopardy the agent" Mossad "operating in the SAR.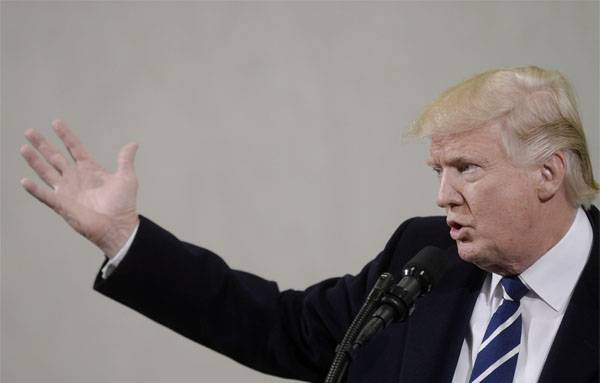 From the material that refers to Israeli sources:
In February, 2017, two Israeli CH-53 helicopters, delivered a group of special forces from the IDF Sayeret Matkal and several employees of the foreign intelligence service's Mossad technical unit to Jordan through Jordan. Their goal was the laboratory of ISIS (* banned in the Russian Federation), which developed explosive devices that simulate laptop batteries. These bombs could fly on airplanes without being checked by airport security officers. Thanks to that operation, it was possible to strengthen security measures at airports in several countries around the world.
Israel believes that after "draining" data about the secret operation "Mossad" in Syria by Trump, Russia could transfer information to Iran. And that would "lead to horrific consequences."
In Israel itself, they now say that the special services need to reconsider their attitude towards informing their American colleagues about the operations being carried out - "for security purposes".