More than 50 of the newest self-propelled pontoons were received by the state defense order for the armament of railway connections of the Central Military District, located in the Urals and in Siberia, the press service of the district reports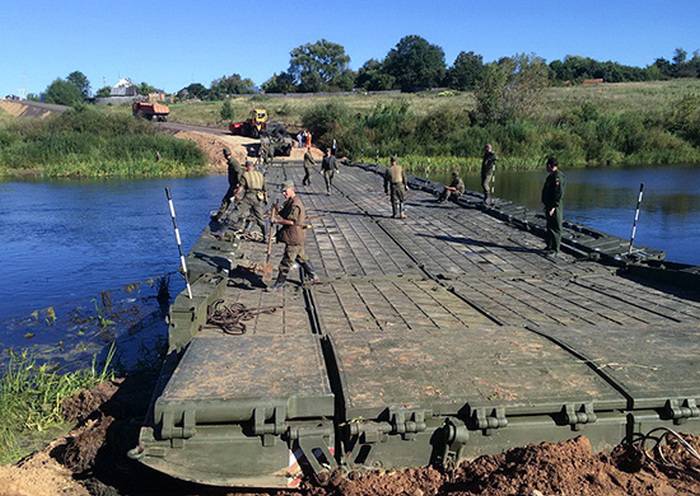 Self-propelled pontoon (pusher) PST-1 is designed for towing ferries or individual sections of floating railway bridges, which are in service with railway troops. The pontoon provides transportation of hydraulic structures on water bodies with a wave height of up to 1,2 meters.
- said in a statement
It is noted that due to the powerful diesel engine, the mobility of new technology has increased significantly compared with the previous generation pontoons.
Railway troops perform the tasks of technical cover of the assigned objects, restoration, demining and blocking sections of railway transport infrastructure, as well as establishing crossings over water obstacles.