A division of the brigade of railway troops of the Western Military District in Kronstadt has begun to restore an abandoned cultural heritage site - the mortar coastal battery "Demidov", reports
press office
ZVO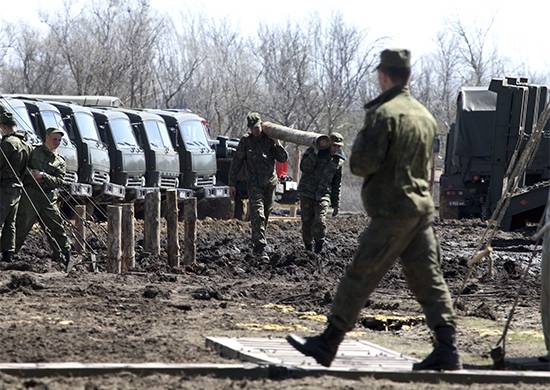 "Now the military railroad workers are preparing the site on which a canvas with a length of up to 100 meters will be built. To do this, you must clean the weed area in 1500 square. m., with more than half of the deadwood already cut down, "- said in a release.
It is assumed that "on the rails, as an exhibition complex, an exact replica of the firing position of the 180-mm guns on the train will be installed," explained in the district.
Defending Kronstadt at one time, the combat crew of the gun mount, beginning with the 1941 year and throughout the blockade, did not give rest to the fascist troops. "Constantly moving on the railway platform, the gunners fired at the positions of the Nazis at a distance of 40 kilometers, while always remaining invulnerable," - said the press service.
Battery "Demidov" was built in 1905 year. In total, 11 mortar batteries were based on Kotlin Island, but the Demidov was the only mobile one. In October, the 2016-th "Mortar Battery Complex of the Kronstadt Fortress" entered the unified state register of cultural heritage objects.