At the Milipol 2017 exhibition in Paris, the French armored vehicle TITUS (Tactical Infantry Transport and Utility System) with the wheel formula 6х6, developed by Nexter Systems, is on display
bmpd
.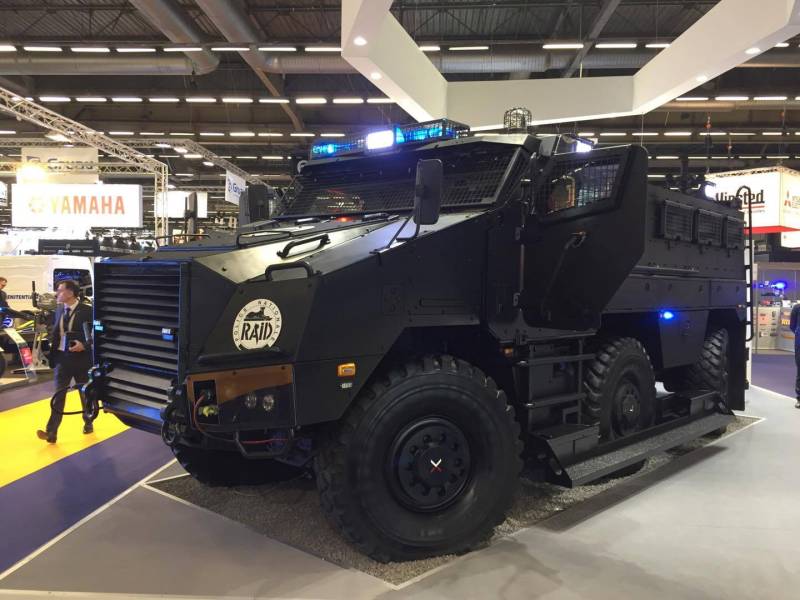 The company presented a pre-production sample of TITUS, operated by the RAID anti-terrorism unit of the French police. The first prototype was shown in the military 2013 year.
The TITUS machine is made on the Tatra Т815 chassis performed by 6x6, with axes evenly spaced along the body. The undercarriage also used elements of the Nexter armored personnel carrier demonstrated in the 2010 year.
In the basic version, TITUS has a mass of empty 17 tons, but in the version with enhanced armor, the combat mass increases to 23 tons.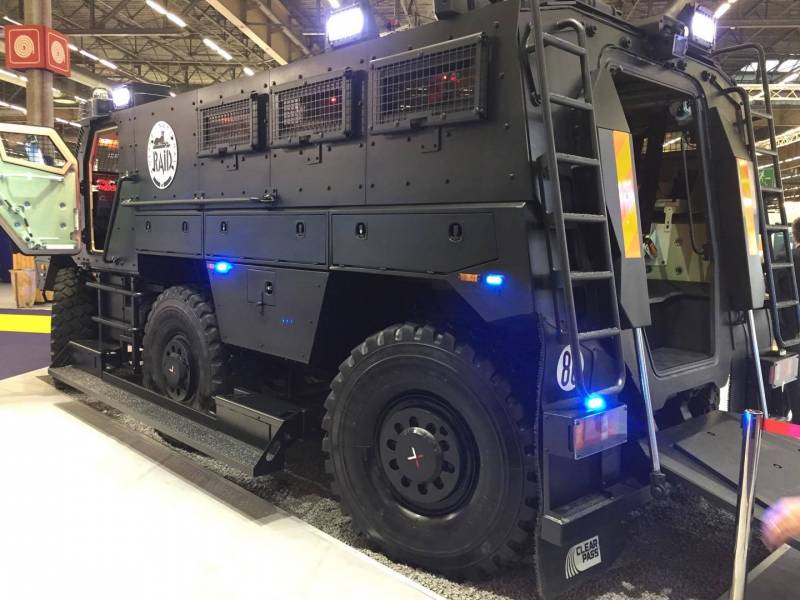 "The car has a length of 7,55 m, a width of 2,55 m and a height on the roof of the 2,73 body. The basic version of the reservation corresponds to the NATO standard STANAG 4569 Level 2, but with the installation of additional modules it can be enhanced to the level 4. It is possible to install a special set of PG Guard to protect against RPGs. Mine protection is declared at the STANAG 4569 Level 4a and Level 4b levels, while the Nexter-developed patented SAFEPRO hull protection design allegedly ensures the survival of personnel in a vehicle when a landmine weighing up to 150 kg is blown up, "the material says.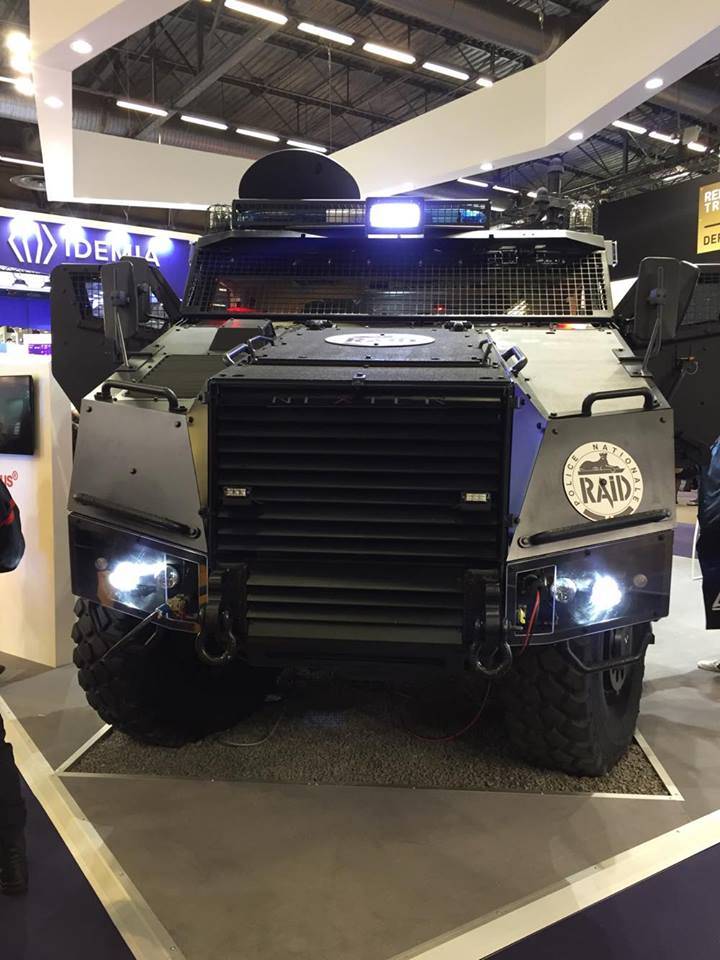 The armored vehicle is equipped with a 6-cylinder diesel engine Cummins in power options from 440 to 580 HP. with an Allison automatic transmission. The maximum speed is 110 km / h, the power reserve is up to 700 km. In the military version can be equipped with various remotely controlled combat modules.