Tekhnodinamika holding (part of Rostec) has planned the development of a takeoff and landing device (landing gear, brake covers) for the IL-276 medium military transport aircraft, reports
TASS
.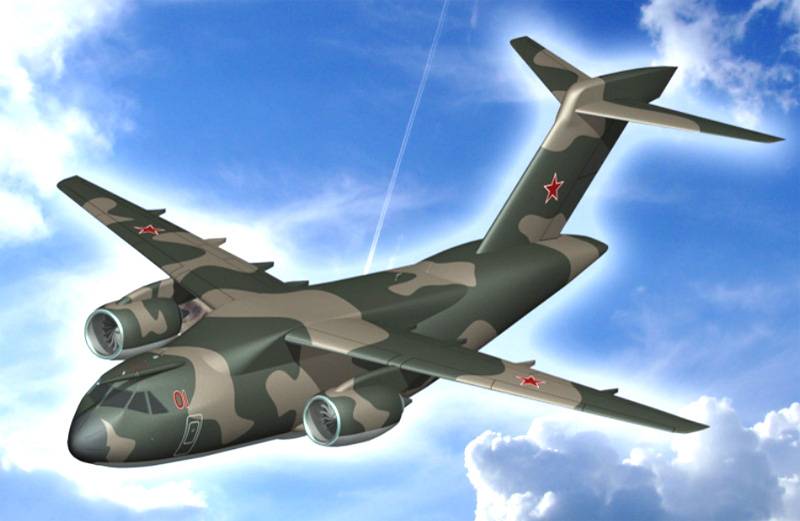 "All stages of work on the creation of equipment will be conducted on the basis of the Samara-based Aviaagregat enterprise. In the next year and a half, it is required to implement the stages of conceptual and technical projects. Tekhnodinamika proposes to equip the takeoff and landing gear for the Il-276 with units based on durable titanium alloys and a squat system, which makes it possible to reduce the distance between the fuselage and the ground when loading and unloading the aircraft, "says the release of the holding.
Aircraft design will begin this year. It is reported that "work on design documentation within the framework of the design and development work will be carried out from the creation of draft and technical projects to obtaining a license for the transfer of the product into mass production."
According to Igor Nasenkov, general director of Tekhnodinamika, "from 2026, the Samara Aviaagregat is considering the possibility of participating in the manufacture of serial samples of landing gear for the Il-276".
At this stage, we focus on 12 machines annually,
added Nasenkov.
The main characteristics of IL-276 are already defined. He is supposed to replace An-12 and An-72.
To date, the average multipurpose IL-276 is one of the most anticipated and sought-after military transport aircraft for the Russian army. The machine is designed in such a way as to be unpretentious to the state of the runways and easy to land and take off even from unprepared surfaces,
said the general director.
Earlier it was reported that the first flight of the medium military transport aircraft IL-276 is scheduled for 2023 year.