The Baltic countries are negotiating their participation in the struggle of the international community with the Islamic State jihadist grouping * in the Middle East. This was reported by the General Headquarters of the Lithuanian Defense Forces, noting that Lithuania is preparing to send Special Operations Forces to Iraq, writes
rus.err.ee
.
The commander of the armed forces (SC) of Lithuania, Lieutenant-General Jonas Vytautas Zhukauskas said that Lithuania, Latvia and Estonia had abandoned plans to create a joint squadron of special operations, and other types of cooperation are now being considered.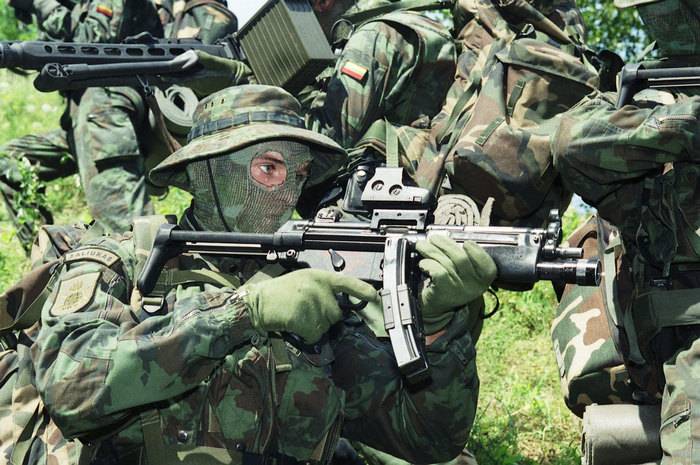 At first there was the idea of ​​creating a general squadron, but now the plans have changed a little.
- He said on Wednesday to reporters.
One way or another, there will be a general division.
- added Zhukauskas.
The Minister of Defense of Lithuania Raimundas Karoblis noted that Lithuania and Latvia should join the created joint unit of the Special Operations Forces, and Estonia should provide other facilities. Sending to Iraq should take place early next year.
We remind you that on Wednesday, the Special Representative of the UN Secretary General in Iraq, Jan Kubish, at a meeting of the Security Council stated that the Islamic State terrorist group * (IG *) as a result of the military campaign launched against it lost 95% of the territory in Iraq and Syria since summer 2014 of the year
Islamic state * (IG *) is a terrorist group banned in Russia