Self-propelled howitzers "Msta-S" after upgrading increased the rate of fire by 25 percent. Instead of eight shells per minute, the gun can conduct aimed fire at a speed of ten shots per minute, the press service of the Russian Defense Ministry reports.
In addition, self-propelled guns have improved targeting accuracy.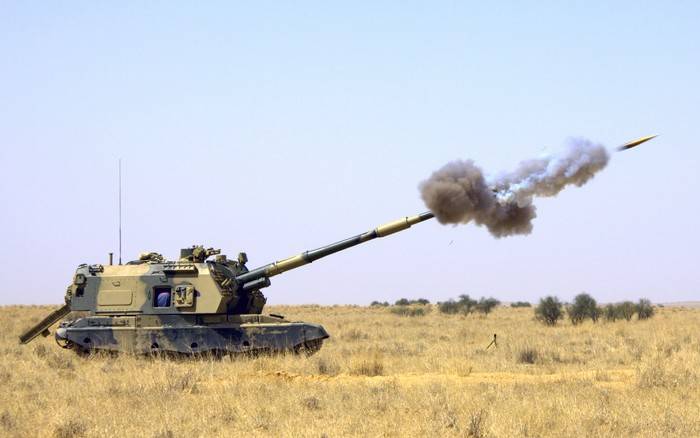 The gun can now fire in a raid mode. The mode consists in the ability of a single weapon to simultaneously hit targets with several shots fired at different trajectories and different charges. This reduces the time spent setting on the firing position
- it is spoken in the message of military department.
In the process of modernization, the changes also affected the operational characteristics of the 2C19M2 Msta-S self-propelled howitzer. The driver's seat is now equipped with a computer that allows you to quickly obtain information about the state of the units of the power plant and chassis. Received armored vehicles and new digital communications.
Recall that the highly mobile armored self-propelled artillery "Msta-S" (according to NATO classification - "Farm", that is, "Farm") was put into service in 1989 year. The crew of five people. 42 self-propelled weight tons. The maximum travel speed is 60 kilometers per hour. The ACS has a 152 caliber millimeter cannon and is capable of firing high-explosive fragmentation, active-rocket jammers, as well as high-precision guided munitions Krasnopol. The maximum firing range is 29 kilometers.
To protect against high precision
weapons
enemy installation is equipped with a set of "Cape". This is a synthetic heat-insulating and radio-absorbing material, which makes the combat vehicle invisible, reports RG-Sil