Su-24MR reconnaissance aircraft at the exercise carried out flights to the maximum range in the Sea of ​​Japan, reports
RIA News
message of the press service of the Eastern District.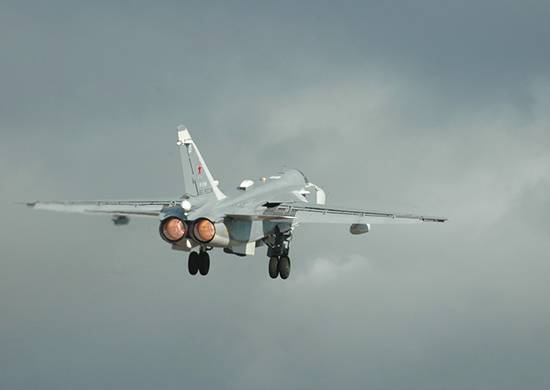 In the Eastern Military District, flight tactical exercises were conducted with
aviation
part of the association of the Air Force and Air Defense, stationed in the Primorsky Territory. During the exercise, the crews of the Su-24MR reconnaissance aircraft completed flights to the Sea of ​​Japan to the maximum range and worked out a number of special tasks,
says release.
It is reported that "the flights were carried out in cooperation with the ground duty forces for air defense and the ships of the Pacific
fleet
».
Also, the anti-aircraft defense exercise went on Kamchatka, where fighter pilots of the naval aviation base of the Pacific Fleet performed the interception of the conditional violator of Russia's airspace in the stratosphere.
"A couple of MiG-31 interceptor fighters were raised to intercept a conditional intruder on alert, they successfully detected the target, identified and launched electronic missile launches from it," the report said.
Another MiG-31 aircraft, which "imitated penetration into the airspace of the Russian Federation at supersonic speeds at an altitude of about 20000," took the role of violating the air border.
In addition, during the flights, the pilots "worked out the elements of maneuvering with large angles of heel and pitch, conducted air battles at the limiting parameters of the aiming complex and worked out an approach at night," the press service added.