Former US presidential candidate and former head of the US Department of State Hillary Clinton made a denial of the charges against her in a "deal with Russia". Recall that we are talking about the fact that Hillary Clinton in the United States is accused of concluding a so-called uranium agreement with Russia (along the line of "Uranium One"). Republicans accuse Clinton and her spouse of accepting bribes from Russia to promote the deal.
It was stated that Clinton, while serving as US Secretary of State, "came under Russian influence because of the financial resources that were sent to the Clintons by the founder of Uranium One, Frank Giustra, as donations. We are talking about the amount of more than 30 million dollars. In addition, it is noted that Bill Clinton received another half a million dollars for lectures in Moscow.
Hillary herself called the statements about "ties with Russia" "sheer nonsense" and tries to completely deny the corruption component in the agreements mentioned.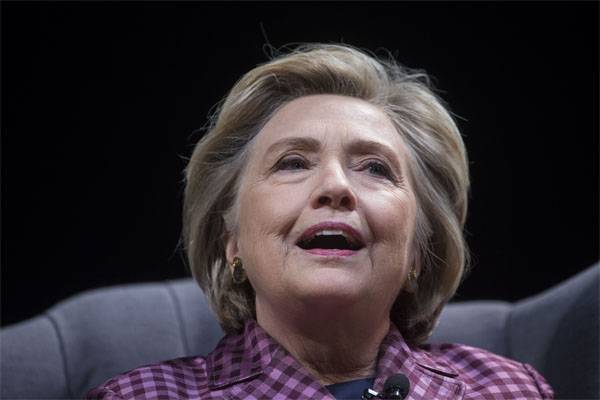 RIA News
quotes Clinton:
There are conscious efforts to distort the facts - for example, all these accusations of "Uranium One", which are maintained in working condition, despite constant denials - as with the tragedy in Benghazi, for which I gave detailed testimony.
The conversation turned to Benghazi in connection with the accusations of Hillary Clinton, put forward by the Republicans, on the events in Libya in 2012 year. Then several American diplomats were killed, including the US ambassador, Chris Stevens. Republicans said that the State Department, headed by Clinton, did not provide adequate security for staff.
As you can see, the United States continues to romp around who "the Kremlin's biggest agent is Trump or Clinton."