The press service of the Ministry of Defense of the Russian Federation reports that TSAMTO (the central archive of the main defense department) has submitted archival documents describing the course of the Battle of Stalingrad. Among the submissions - documentation for the period summer 1942 - February 1943. All documents are exhibited in the Central Museum of the Great Patriotic War as part of the conference "The Battle of Stalingrad. On the 75 anniversary of the Soviet counteroffensive at Stalingrad. "
Department of Information
MO RF
cites the comment of the representative of TsAMTO Victoria Konyaeva:
Among the documents submitted, the combat report of the commander of the Stalingrad Front from 24 August 1942 about the heavy bombardment of Stalingrad, which reports a completely burnt down town center, as well as buildings of the Regional Committee, telegraph, House of Books and many others, is of undoubted interest. The report addressed to Stalin lists the factories affected by the bombing, and also said that the city was left without a main source of water.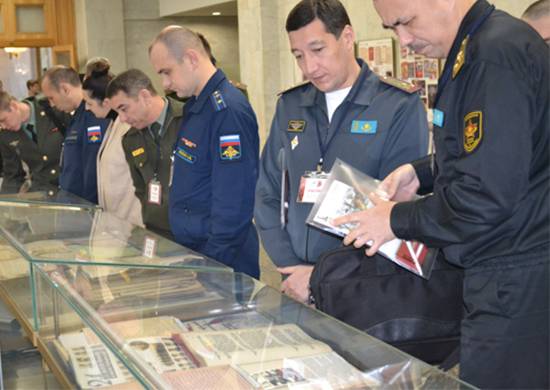 It is noted that the landmark documents of the exhibition include the report of the commander of the Don Front, Colonel-General (at that time) Konstantin Rokossovsky to the Headquarters of January 31 from 1943. The report reported the capture of Field Marshal Paulus. The report is a personal signature of Konstantin Rokossovsky.