Donbass receives alarm reports about battles on the Svetlodarsk direction. The Ukrainian mass media, referring to the so-called ATO volunteers, write about the alleged capture of several villages in the "gray zone" by the Ukrainian natsbat. Ukrainian mass media refer to the representative of the "volunteer" movement of the Ministry of Defense of the country Yury Mysyagin, as well as to representatives of the extremist armed formation "Aydar" (* prohibited in the Russian Federation).
From the statement mentioned Mysyagina on the social network:
Due to systematic provocations and shelling of our positions on the Svetlodar arc of heavy weapons forbidden by the Minsk agreements, these are repeatedly recorded shelling of 82 and 120 caliber, 122 caliber artillery, and GRADY - military of different units of 54 brigades and the Aidar battalion assigned to them by the 24 Battalion (*) were forced to plan and conduct a military operation on the Svetlodar Arc.

As a result of the sudden hostilities of our units, several villages were liberated, the inhabitants of which met our infantry as liberators, several strategic heights were also under our control. As a result of this operation, we have new positions of several square kilometers in size, on which we have already successfully consolidated.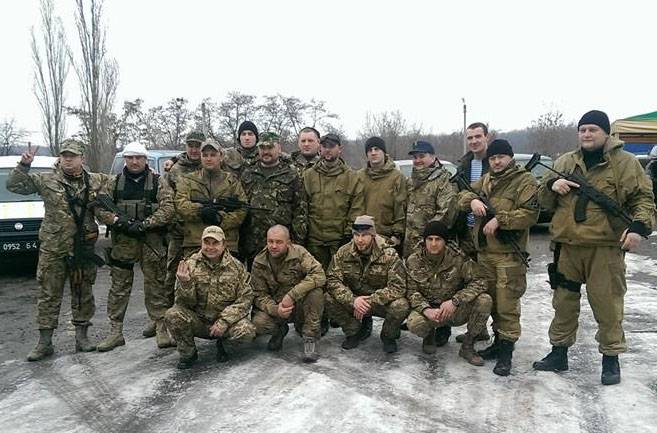 At Donbass itself, the statement about the "meeting of aydarovtsy as liberators" was met by twisting a finger at his temple. People remember very well the war crimes committed by the Aydarovites in the territories they had previously controlled - when they shot not only prisoners, but also civilians, dumping corpses in holes on the outskirts of villages. Since 2014, several mass graves of people tortured by militants of this radical national battalion have been found on the territory of LDNR.
Official confirmation of the capture by the militants of "Aidar" settlements on the Svetlodarsk direction was not reported by any of the parties to the conflict.