The servicemen of the DPR army in the area of ​​the settlement Bezymennoe on the coast of the Sea of ​​Azov shot down a Ukrainian-made UAV RQ-11B Raven, reports
bmpd
with reference to the resource rusnext.ru.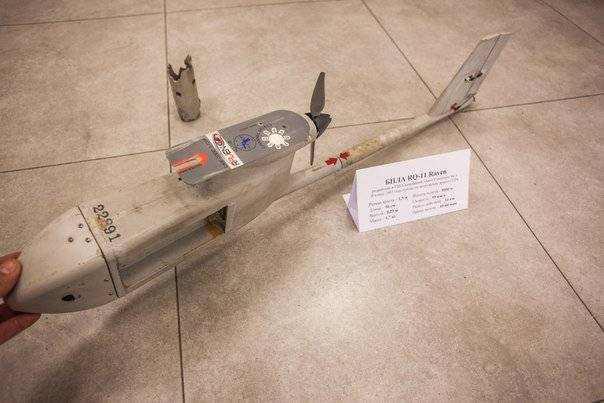 The device has a serial number 22891. In February, a similar UAV RQ-11B Raven with serial number 23018 was captured on the territory of the LC.
The publication reminds that "24 complex of the UAV RQ-11B Raven (72 apparatus) was transferred to the United States in the summer of 2016 as part of a package of American military assistance to Ukraine." The complexes were manufactured in accordance with a contract worth $ 9 million, issued by the Pentagon of AeroVironment Inc.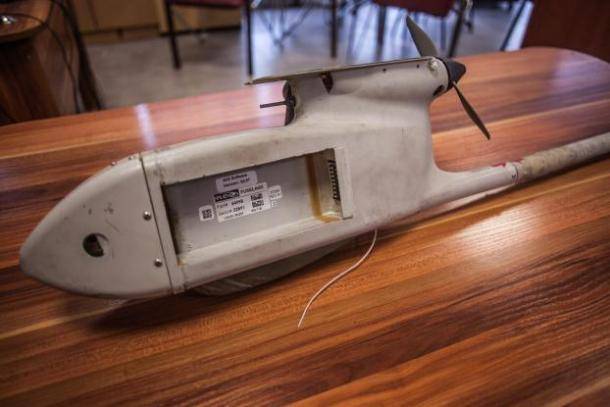 UAVs were delivered by the Foreign Military Intergovernmental Foreign Military Sales (FMS). Financing was carried out from the special fund of the defense budget of the USA.
According to the author of the material, "Kiev received the RQ-11B Raven UAV with an outdated analog communication system (without Digital Data Link datalink), vulnerable to interception and counteraction by means of EW, which, according to a statement made by the representative of the General Staff of the Armed Forces of Ukraine, combined with a short range, made these UAVs unsuitable for practical use in combat. "