Caterpillar equipment called the Russian media as combat support vehicles
tanks
(BMPT), appeared in Syria last year and aroused great interest of military experts, writes
Messenger of Mordovia
.
These vehicles were spotted in the workshops of the Kurdish YPG militia. As experts then noted, the basis for the armored vehicles, apparently, was not the Soviet T-55 medium tanks, but the tractors made on their chassis.
"The machines received an additional reservation in the bow as an additional module, which probably has a spaced construction. This should increase resistance to cumulative ammunition. Additional boxes appeared in the rear part of the fences, "the author of the material Lev Romanov writes.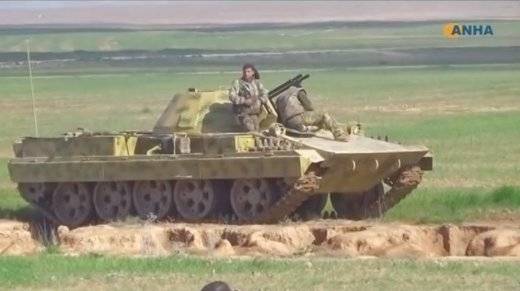 The first version is a tower with a Chinese 12,7-mm machine gun W85. The second version, which appeared a little later, already had an increased firepower - two KPVT machine guns were mounted in the turret. Side projections reinforced with steel screens.
And recently, a new car on a tank chassis hit the lens. "Its main difference from the previous models was the turret from the BMP-1 with the 73-mm cannon, with which the 7,62-mm PKT machine gun was paired," the author notes.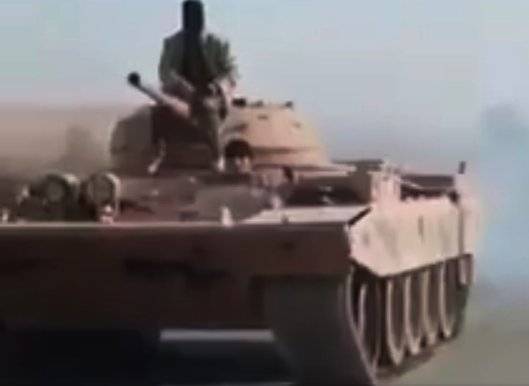 In the front of the case, there is a slightly modified protection module, covering the now tracked belts.
Kurdish craftsmen were forced to improve this technique, experiencing an acute shortage of conventional tanks and armored personnel carriers, "but in the end they managed to create combat vehicles that look good even compared to some models produced by serial factories," the publication concludes.