The patrol of the special monitoring mission of the OSCE recorded a convoy of armored vehicles moving from Donetsk in the direction of Lugansk. This is reported on the mission page on Facebook.
The OSCE SMM patrol counted at least six military-type trucks, two armored personnel carriers, one ZU-23 anti-aircraft gun, and more than 20 civilian vehicles without license plates at least with 50 armed persons on the highway near Debaltseve (part of the self-proclaimed Donetsk People's Republic).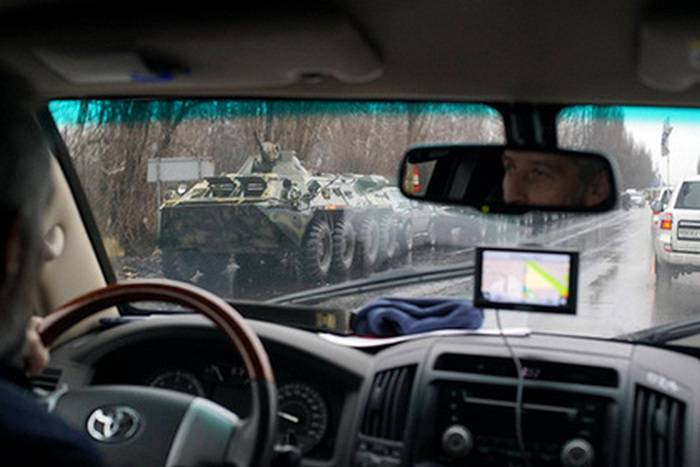 It is emphasized that, presumably, the same column was fixed by another patrol near the village of Veselaya Tarasovka in 15 kilometers from Lugansk.
On the night of November 22, a video of an unknown column of military equipment was posted on the social network VKontakte in the community "The Other Lugansk". It was reported that she was traveling from the side of Donetsk.
At the same time, a video message from Dmitry Pindyurin, commander of the Brianka Lugansk militia "Bryanka" (call sign "Fierce"), appeared on the network on behalf of his unit to Alexander Zakharchenko and the residents of Donbass to unite the People's Republic.