Turkish President Recep Tayyip Erdogan, speaking at the 32 session of the Standing Committee of the Organization of Islamic Cooperation in Economic and Trade Issues, made a statement concerning the settlement of the crisis in Nagorno-Karabakh. According to Erdogan, the crisis could be resolved by the Russian Federation, which has influence and respect in both Armenia and Azerbaijan.
Turkish News Agency
Anadolu
leads Erdogan's statement:
The force that can resolve the conflict in the region is Russia and President Vladimir Putin personally.
According to the President of Turkey, he will raise the issue of the settlement of the Nagorno-Karabakh conflict during a trilateral meeting in Sochi. Recall that in addition to Erdogan and Putin, the President of Iran Rouhani will be present at the meeting.
At the same time, Erdogan explained what position on the issue of conflict he himself advocates:
I think a more scrupulous approach is needed to the topic of returning the five occupied areas to Azerbaijan, because almost 30 years have passed since the beginning of the conflict. In this regard, we expect Russia to pay special attention.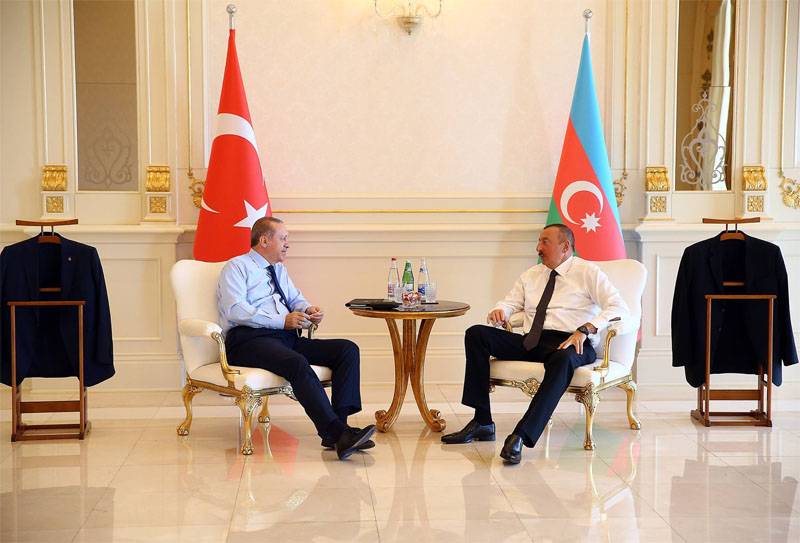 The main topic of discussion in Sochi is the question of the beginning of a political settlement in Syria. That is how the meeting of the leaders of the three countries is positioned in the Kremlin.