In Ukraine, an "opposition center of control" has begun to form, capable of changing the current government, said one of the leaders of the Committee for the Salvation of Ukraine (KSU), presidential candidate Volodymyr Oleinik. As Oleinik said in an interview with Izvestia, the core of the opposition will be located outside Ukraine, but it will rely on the regional authorities, which have already launched a campaign against the current regime.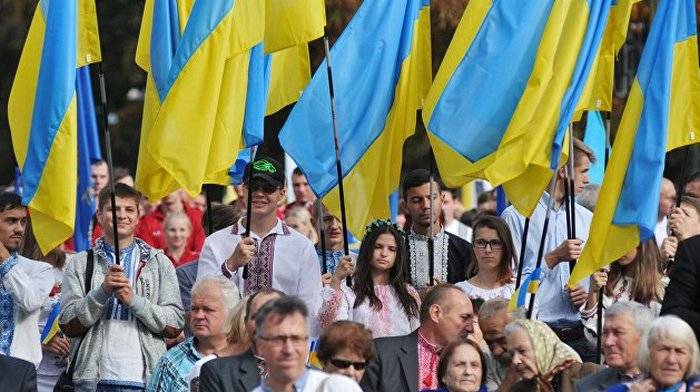 He also noted that the political movement will begin work before the 2019 presidential elections; in parallel, a government in exile will be created. The emergence of opposition is connected with the readiness of the people of Ukraine to resist the current government and with the lack of a political force in the country that would have broad support from the masses.
According to him, the main opposition force in Ukraine today is the people, the people who ruled regions, districts, held high-ranking positions, but were thrown out through lustration and now they need to be organized.
Our task is to organize these people correctly. Thus, the new government of Ukraine will begin to be created in districts and regions. Society has an order, we have a proposal. The people have run out of patience, so an opposition control center will be created on the territory of Ukraine
- declared Oleinik.
Recall that the former head of the Ukrainian government, chairman of the Committee for the Salvation of Ukraine, Mykola Azarov, against the background of the decision of the Dorogomilovsky court in Moscow, which recognized the events in Ukraine in 2014 as a coup d'etat, did not rule out the creation of the Cabinet of Ministers of Ukraine in exile.