Counterterrorism exercises conducted in naval formations and in military units of the Caspian
flotilla
in the cities of Astrakhan, Kaspiysk and Makhachkala, reports
RIA News
Post press service of the Southern District.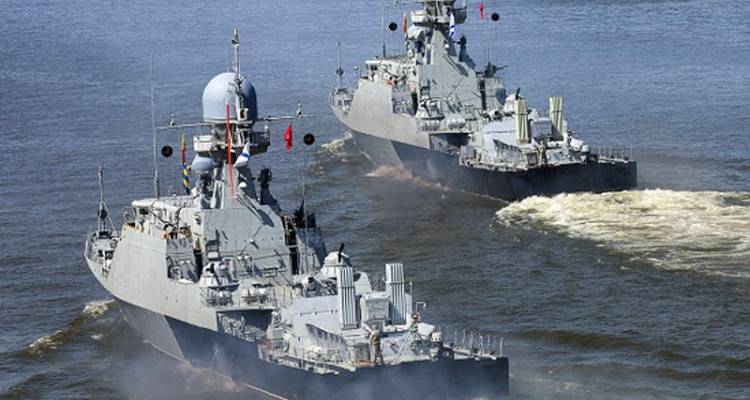 "The training activities involved more than 500 military personnel, about 20 surface ships, boats and support vessels, as well as more 20 units of weapons and military equipment of the Caspian flotilla. At the ships 'base sites, the duty and watch service of the formations and crews of the ships were tested when they received a signal about the threat of a terrorist act using submarine sabotage groups," the release said.
It is reported that "patrol and duty boats, using hydro-acoustic stations to monitor the underwater situation, conducted an inspection and search for underwater saboteurs in the waters of the basing point, in order to destroy the conditional combat swimmers, a training grenade launcher was conducted on various courses of movement."
After working out the tasks with boats, "the diving groups descended into the water and inspected the underwater part of the hull of ships, boats and ships for the detection of bombs and damage," added in the district.
In turn, the Marine Corps conducted training to repel the attack of a terrorist group on a military camp.
According to the legend, the exercise "the militants seized the transport of the military unit and attempted to penetrate the territory of the town through the checkpoint". The outfit at the checkpoint, having occupied the defense, did not allow the militants to break through into the territory. An anti-terror unit was raised in alarm.
"As a result of the actions taken, the servicemen encircled and destroyed the terrorists. Also during the exercise, the actions of servicemen and civilian personnel were worked out when explosive devices were found on the territory of military units, "the message reads.