A US Navy aircraft carrying 11 people crashed in the Pacific Ocean off Okinawa, the Seventh Command said in a statement
fleet
US Navy.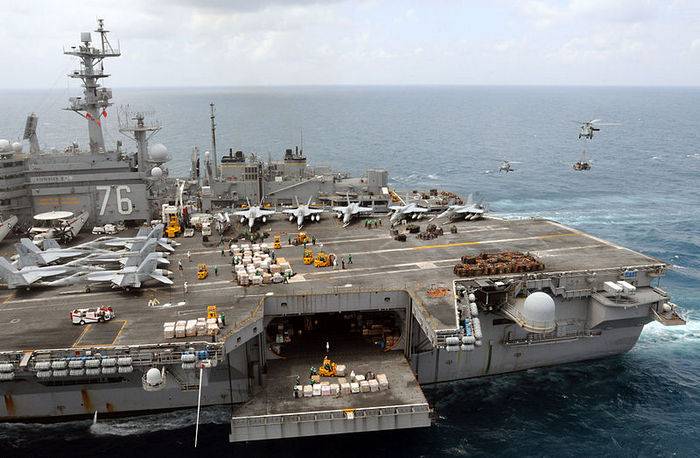 The US Navy aircraft, on board of which were 11 crew members and passengers, crashed in the ocean southeast of Okinawa island today at about 14.45 (8.45 Moscow time)
- said in a statement. The type of aircraft is not called.
According to the text of the statement, the aircraft crashed on the approach to the aircraft carrier Ronald Reagan, which was located in the Philippine Sea.
Currently, a rescue operation is underway for passengers and aircraft crew members. Medical personnel on the aircraft carrier "Ronald Reagan" will provide them with the necessary assistance.
- said in a statement
At the moment, the cause of the crash has not been established.