The icebreaker project 10510 "Leader" has a new task: if necessary, he will become a warship. Containers with anti-submarine, rocket or artillery weapons can be installed on it,
News
.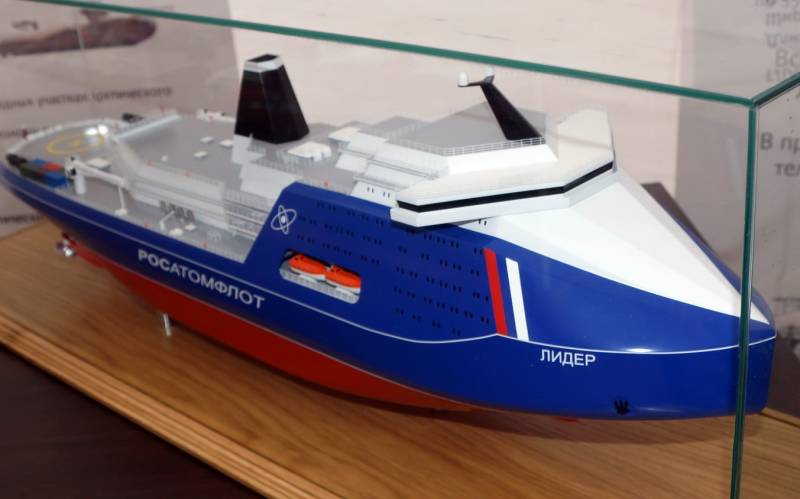 "The project of deploying weapons systems on it goes through the stage of technical expertise and is considered as an auxiliary one. Installation of combat modules is possible only in a special period. At this time, it is planned that the vessel may be involved to strengthen the Northern
fleet
", - the newspaper writes with reference to a representative of the high command of the Navy.
Currently, the nuclear icebreaker "Leader" exists in the form of a model. The Iceberg Central Design Bureau and the Krylov State Research Center are engaged in technical design of the vessel, optimization of the interior, as well as equipment locations.
According to military expert Alexander Mozgovogo, the idea of ​​arming icebreakers is not new, but with the advent of modular technology, this concept will reach a new level.
At all Soviet nuclear-powered icebreakers, the installation of artillery weapons during the threatened period was envisaged. The development of modular technologies will expand the range of installed weapons. The most popular will be modules designed for solving air defense tasks, but they have yet to be created. We already have container "Caliber-K" with cruise missiles, with which the icebreaker will actually turn into a strike ship,
said the expert.