In the PLA said that the BMP VN18 is the fastest and most powerful combat amphibian in its class, reports
RIA News
message channel CGTN.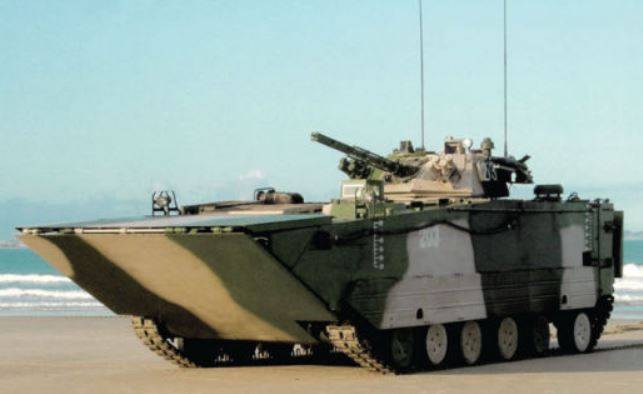 According to the developers of military equipment from the Chinese corporation Norinco, they were told that their offspring "are capable of reaching a maximum speed of up to 65 kilometers per hour on land," and on water this sample is able to travel at speeds up to 30 kilometers per hour.
Experts of the corporation claim that such characteristics make the VN18 BMP "the fastest military amphibian".
The mass of the BMP is 26 tons, the machine is equipped with an 1600 engine with horsepower. According to the military, it is the most powerful military equipment in its class.
The BMP VN18 was commissioned by the People's Liberation Army of China in 2006.
According to media reports, the weaponry located in the turret includes an 30-mm automatic cannon, a paired 7,62-mm machine gun and an HJ-73 ATGM launcher.