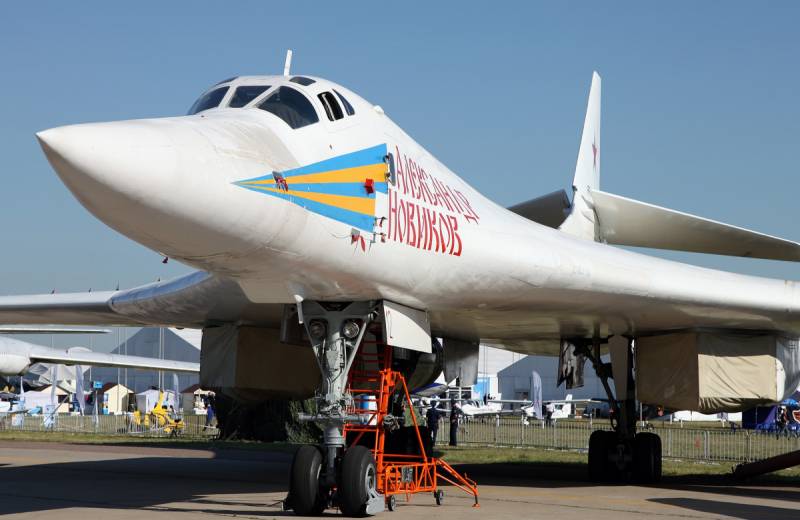 The modern fleet of strategic bombers, including the new versions of the Tu-160М2 Blackjack, gives the Kremlin the opportunity to deliver a more powerful blow.
At the moment, in case of need to strike a long-range strike, Russia will pin all hopes on submarines equipped with Caliber missiles. However, the appearance of the X-101 long-range bombers and the X-102 missiles with nuclear warheads on board provided the Kremlin with more sophisticated
weapons
. In addition, it allows Russia, which is accustomed to counting exclusively on nuclear weapons, to slightly change its views.
"The Tu-160 and Tu-95MS are undergoing planned modernization," Colonel-General Valery Gerasimov, Chief of General Staff, said on November 7. Airplanes are equipped with more powerful engines. All equipment on board has been improved. "
The modernization of Russian bombers means that there are many other aircraft that can carry cruise missiles on board. "As a result, the number of missile-carrying aircraft increased 11 times; the share of modern strategic bombers is now equal to 75.7%, which is 53 percent more than before, "said Valery Gerasimov.
Improved aircraft will allow post-Soviet Russia to abandon the dominant role of nuclear weapons. "The forces of non-nuclear deterrence are now the most important. "Over the past five years, the armed forces have made a breakthrough in the field of high-precision long-range weapons," Gerasimov added. "Long-range aircraft can now carry X-101 cruise missiles."
In a sense, a turning point has come for Russia.
"We have" Calibers "and X-101 rockets with a huge 4500 range of a kilometer," commented Vasily Kashin, senior researcher at the Center for European and International Studies at the Higher School of Economics (Moscow).
"The combination of the X-101 and the strategic bomber makes it possible to strike at any point on the globe, albeit slowly."
Thus, Russian bombers will be able to supplement and even replace the Kremlin submarines as the main long-range weapon. "To some extent, this is a replacement
the fleet
"Said Kashin.
"Tu-160М2 airplanes will be able to deliver a huge simultaneous rocket attack at any point. I think this is why this project is actively funded. "
At the same time, Russia continues to invest in the development of hypersonic weapons, which will also allow Moscow to reduce the importance of nuclear weapons.
"Thanks to the developments in the field of designing precision and hypersonic weapons, the main role in strategic deterrence will be given to non-nuclear weapons," Gerasimov said.
Russia has also achieved success in the development of hypersonic anti-ship zircon missiles. In the short term, the future of a non-nuclear strategic long range still remains vague.
According to Kashin, "it's too early to talk about non-nuclear hypersonic strategic weapons."