The gunmen killed 8 and injured 30 residents of Damascus, the CAA regained control of the transport base in Harast, reports
FAN
with reference to Syrian sources.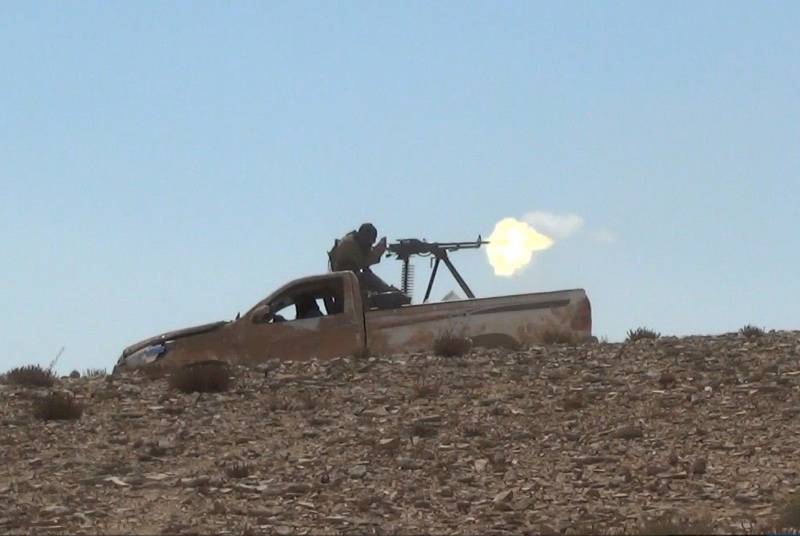 As a result of mortar shelling of Damascus by the militants, eight people were killed and 30 civilians were injured in the Syrian capital. In the area of ​​Zharamana in the suburbs of Damascus, another civilian was killed in a rocket blast. In the Harasta region, clashes between government forces and armed opposition groups continued. In the middle of the day, it became known that during the battles, government forces regained control over the transport base in Haraste, which had previously been captured by the militants.
In Aleppo, the confrontation between pro-Turkish armed groups and the Kurdish militia continued. The Syrian Free Army (SSA) fired at the positions of the Popular Self-Defense Detachments (YPG) south of the city of Afrin. At the same time, the YPG fighters fired on fortifications of Ankara-controlled "free army" near the settlement of Darat Izz in the western part of the region. In the south-eastern part of Aleppo, clashes between the Syrian Arab Army (CAA) and detachments of the Dzhebhat al-Nusra group (banned in the Russian Federation) were noted. Government forces drove the Islamists out of the Jubb Awad settlement.
The Kurdish militia continued to occupy the settlements of the province of Deir ez-Zor. A military source said that the settlements of Suweidan Jazeera, Al-Karam and Dzhurdi Al-Gharbi had passed under the control of the "democratic army". There is no information about battles with terrorists prior to the seizure of territories.
Militants grouping the IG (banned in the Russian Federation) again counterattacked the location of the Syrian army in the area of ​​Abu Kemal (Deir ez-Zor province). The results of the clashes are not reported.
In the eastern part of the province of Hama, clashes between terrorists and the Syrian Arab Army (CAA), which is advancing in the region under the cover of the Russian Aerospace Forces, continued. Earlier, government forces drove the an-Nusrah radicals out of the settlements of Al-Shacusia and Shuheitar.
Militants of the radical opposition opened fire on several localities in the province of Quneitra. Al-Baath city was subjected to mortar fire. Radicals caused significant damage to food warehouses.