Washington believes that Moscow is responsible for trying to help Damascus, who "uses chemical
weapon
"Transmits
RIA News
State Department spokesman Heather Nauert.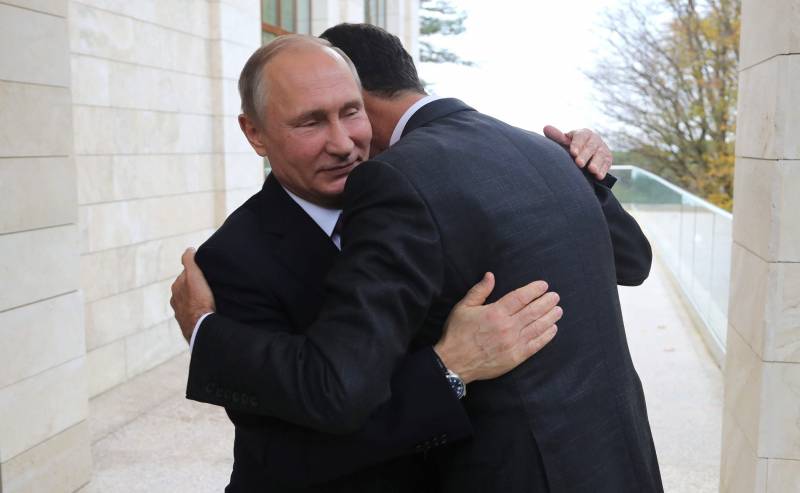 I think everyone saw the photo as (Russian President Vladimir) Putin is hugging (Syrian President Bashar) Assad (during a meeting in Sochi on November 14, 20). And you know how we treat chemical attacks. I think this photo shows that Russia bears some responsibility for trying to help Syria,
Nawert told reporters.
She also mentioned Russia's responsibility for refusing to exert pressure on the Syrian government so that "such attacks will not happen again."
At the same time, Nauert stressed that Washington supports the Geneva multilateral talks on Syria.
In addition, she confirmed that Secretary of State Tillerson was present during the Donald Trump telephone conversation with Vladimir Putin, but did not provide any details.
Recall, the United States continues to accuse Bashar Assad for a chemical attack in the Syrian Khan-Sheikhoun in the spring of this year.