US Senator John McCain spoke out with harsh criticism of US President Donald Trump for his conversation with Vladimir Putin. In his Twitter microblog, the head of the Senate Defense and Arms Committee wrote that Trump "made a serious mistake."
From McCain's notes:
This once again demonstrates the erroneous belief of the president that the United States can share a solution to problems with Russia. We urgently need a strategy for Syria.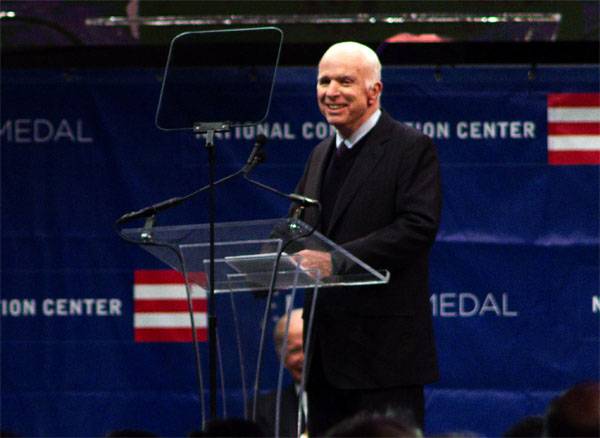 It turns out that the US strategy on Syria, which was confessed in Washington initially, failed? And the strategy was simple in the American way: to arm the terrorist groups, presenting them as the Syrian opposition, and then with their hands roll the legitimate Syrian power, plunging the country into chaos, on which you can earn. Russia did not allow this American scenario, previously implemented in Libya, to become a reality. And these are the billions of dollars lost by the United States, the need for the United States to invest new billions in order to at least somehow save a pretty wrinkled face in the Middle East.
Recall that the telephone conversations between the presidents of Russia and the United States lasted about an hour. In their course were discussed not only the problems of Syria, but also the situation in Ukraine, in Afghanistan and around North Korea.