Russia is consulting with the Czech Republic on the support of the Nord Stream 2 to activate the Czech gas transit system in the transit of gas, according to materials for the meeting of the presidents of the two countries, reports
Expert Online
with reference to the PRIME edition.
We remind you. that Czech President Milos Zeman is in Russia on an official visit at the invitation of Russian President Vladimir Putin. Today, the Russian president received the head of the Czech state in Sochi.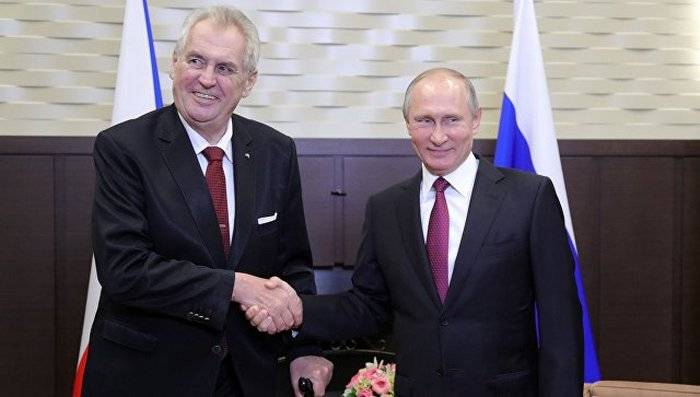 As noted in the document, cooperation in the energy sector between Russia and the Czech Republic is strengthening. At the same time, Russia is one of the leading suppliers of hydrocarbons to the Czech Republic: it provides 80% of gas needs and about 65% - in oil.
"Consultations are being held on Czech support for the Nord Stream 2 project (to activate the transit of the Czech gas transmission system)
- stated in the materials.
The project "Nord Stream-2" involves the construction of two gas pipelines with a total capacity of 55 billion cubic meters of gas per year from the coast of Russia through the Baltic Sea to Germany.
Earlier in the European Union recognized the successful project of the export gas pipeline from Russia "Nord Stream 2". This is stated in the document of the Center for European Political Strategy (EPSC), which was made available to the agency. EPSC reports to Brussels and prepares reports for the head of the European Commission, Jean-Claude Juncker.