From the UN International Court of Justice there were reports that for the first time in
stories
the court lost its place in its structures Great Britain. For reference: the UN International Court of Justice (not to be confused with the ICC) began its work in 1946, becoming a substitute organization of the Permanent Chamber of International Justice, which has worked within the League of Nations since 1920.
SkyNews reported that the British candidate Chris Greenwood was not able to get enough votes to be re-elected as a judge. At the same time, Dalvir Bhandari was re-elected from India, whose term of office expired simultaneously with Greenwood.
Britain's Permanent Representative to the UN, Matthew Rycroft, stated that he did not see anything "frightening" in the fact that Britain would no longer have a representative in the UN International Court of Justice. At the same time, Rycroft added that he and his colleagues at the UN "are still disappointed."
According to the statute of the International Court of Justice, the union consists of 15 judges, who are elected for a 9 term. In addition, each judge has the right to re-election.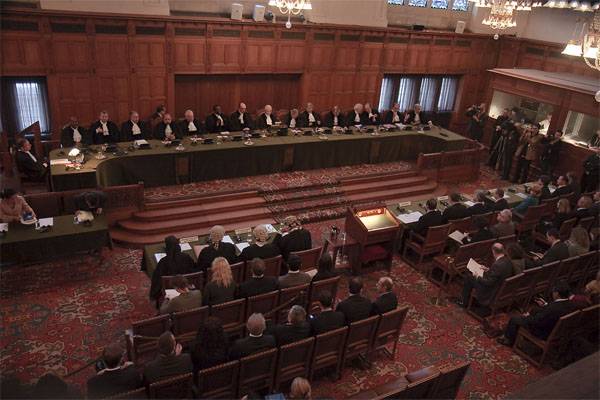 Today, the International Court has a representative of Russia. This is judge Kirill Gevorgyan. His powers expire in the 2024 year.
For reference, here are some examples of the activities of the International Court of Justice:
approval of the state border between Qatar and Bahrain with simultaneous resolution of the dispute (2001 year);
resolution of the territorial dispute between Ukraine and Romania in 2009 year.
By the way, it was the International Court of Justice in 2010 that passed the so-called advisory decision, declaring Pristina's independence of Kosovo to be legal. Then the court added that this is not a binding document, and that the final decision should be taken by the UN Security Council. As is known, Russia and China in the UN Security Council opposed the recognition of the declaration of independence of Kosovo, which did not prevent a number of countries from recognizing the Serbian territory - the province of Kosovo - as an "independent state".