The batch of updated ship transport and combat helicopters Ka-29 put into operation at the marine airbase
aviation
(MA) in the Kaliningrad region, reports
Interfax-AVN
Post headquarters of the Baltic Fleet.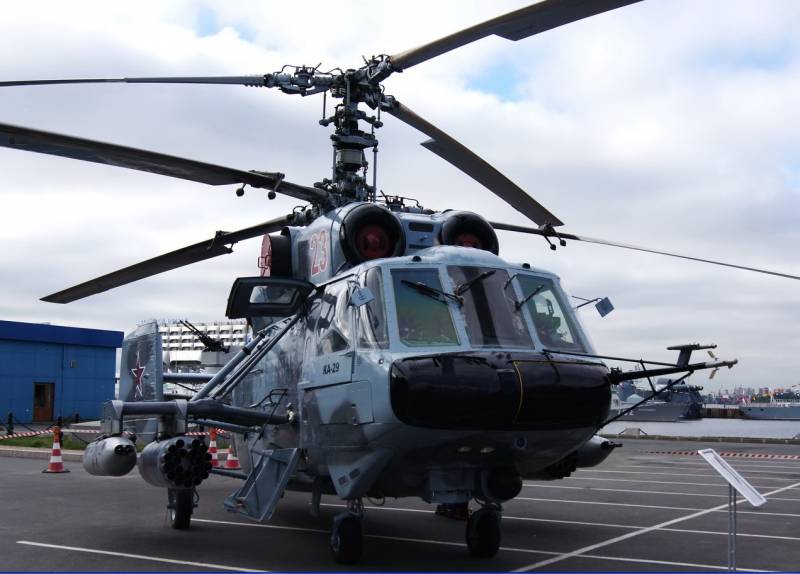 Helicopters arrived at the place of permanent basing at the airfield "Donskoe". In the near future, the crews for the Ka-29 will undergo retraining on the basis of the Center for Combat Use and Retraining of the flight personnel of naval aviation of the Russian Navy (Yeisk, Krasnodar Territory)
says release.
The Ka-29 shipborne transport and combat helicopter "is intended for landing marine units and their fire support, transporting various cargoes from ships," recalled at headquarters.
The machine was developed at the Kamov Design Bureau at the beginning of the 1980s. The overhaul of the Ka-29 is taking place at the 150 aircraft repair plant (part of the Russian Helicopters holding), the report says.