Large anti-submarine ship "Vice Admiral Kulakov", performing the tasks of a long-distance voyage, entered the Norwegian Sea, reports
press office
Northern
fleet
.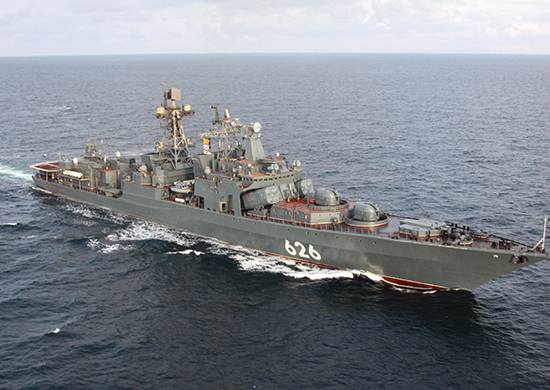 Prior to the resumption of movement on the intended route, the ship waited for adverse hydrometeorological conditions in the North Sea. Currently, the crew proceeded to the final stage of navigation. A few days later the BOD "Vice Admiral Kulakov" will arrive in the main base of the Northern Fleet - Severomorsk,
says release.
It is reported that BOD left the main 29 base in June, "in early August, the crew made the transition as part of a detachment of ships and support vessels of the Russian Navy from the Baltic Sea to the North Sea, after which it continued moving in a southerly direction".
From late August to mid-October, the ship operated in the southern part of the Red Sea and the Gulf of Aden. "The main task of the ship was to ensure the regular naval presence of Russia in the region and the safety of civilian navigation," the press service noted.
In the second half of October, sailors performed tasks in the Mediterranean.
During the long voyage, the Vice Admiral Kulakov made four business calls to foreign ports - Limassol (Cyprus), Salalah (Oman), Alexandria (Egypt) and Lisbon (Portugal).