Russian military conducts electromagnetic testing in Syria
weapons
used against drones and developed by private companies.
It is reported
mil.today
with reference to the director of the manufacturer. The publication states that testing of such devices began about a month ago.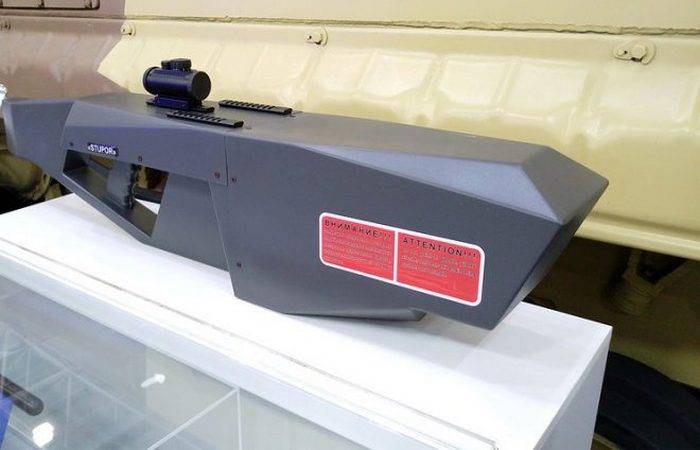 Russian electromagnetic gun "Stupor"
As far as I know, such systems, specially designed to combat drones, had not been used in combat conditions before. Manufacturers willingly provide our military with operational samples, they shoot at militant UAVs. In turn, we get feedback, statistics and other interesting data.
- quotes his words online resource.
The director noted that despite the low cost, the drones of terrorists can cause serious damage - such as undermining the Syrian army's ammunition depot at Deir ez-Zor stadium. In addition, these drones were used to adjust the fire and gather information. Now militants drones will not be able to operate near important sites.
The antidronic systems used are effective against light UAVs weighing up to 200 kilograms. To counter heavy drones, other means may be required.
- considers another expert Alexander Sakalsky.
The information obtained as a result of the use of anti-drone systems in Syria is used by Russian manufacturers of unmanned aerial vehicles. This will improve the resistance to interference of domestic-made drones, reports "RG-Sil"