Russia's response to the US withdrawal from the Treaty on the Elimination of Intermediate-Range and Short-Range Missiles (INF) should be asymmetric. It may consist in the deployment of unconventional nuclear carriers
weapons
and the creation of super-powered warheads, says Doctor of Military Sciences, corresponding member of the Russian Academy of Rocket and Artillery Sciences Konstantin Sivkov. His article published
"Military Industrial Courier"
.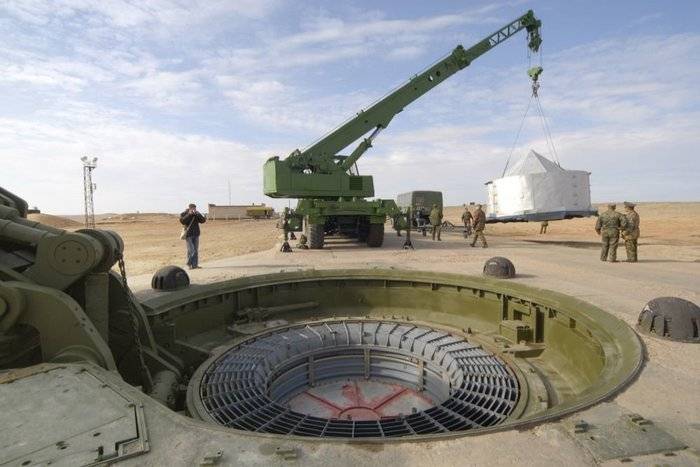 Recall, the US Congress allocated 58 millions of dollars to develop a new medium-range missile, which contradicts the INF Treaty. For refusal of the agreement in favor of a number of congressmen. In the case of America's withdrawal from the treaty, the response will be instantaneous, warned Russian President Vladimir Putin.
After the termination of the INF, the restrictions on ground-based strategic cruise missiles are lifted. Russia has first-class
aviation
KR X-101. With a starting weight of two and a few tons, it delivers a warhead weighing about 500 kilograms at a distance of up to 5500 kilometers with an accuracy of hitting the target within 15-20 meters. The X-101 has a nuclear double, the X-102. The ground version based on the X-101 is created in a relatively short time. It is quite possible to establish and launch launchers
- considers Sivkov.
Another nuance of the nuclear arms treaties is the absence of restrictions on their total "tonnage", only the number of warheads is limited. This allows you to go the way of creating mega-weapons - combat units with the TNT equivalent of more than one hundred megatons and rockets to them. The use of such munitions can initiate catastrophic geophysical processes in the United States - for example, the eruption of the supervolcano Yellowstone.
- continued the expert.
The carrier for heavy duty warheads can be a Sarmat heavy-duty ballistic missile that can throw 10 tons of payload to any point on the planet, deceiving the missile defense system. Another answer to the US withdrawal from the INF Treaty is to defrost breakthrough Soviet projects — for example, the Courier Invisible Missile.