In Russia, commented on the British ban on the exposure of Russian military equipment at the air show in Farnborough. Recall that earlier the official representatives of the British Airshow announced that the Russian side was deprived of the right to display its military equipment on British territory.
Recall that in recent years, Russia itself has significantly curtailed the program of participation in the British exhibition. The Federal Service for Military-Technical Cooperation of the Russian Federation previously designated the Rosoboronexport corporation as the organizer of the segment of the exhibition of Russian technology in Farnborough. Now this decision was canceled due to the demarche of the British side.
We are talking about the air show, which is once again planned to be held in the British county of Hampshire. The exhibition is due to open in July 2018. Our delegation has been exhibiting domestic military equipment at Farnborough since 1988.
In the community microblog
"Aviation of Russia"
There was a comment about the British decision to ban Russian exposition:
The Englishwoman continues to spoil - the organizers of the Farnborough Airshow banned the Russian Federation from exhibiting military products at an exhibition in 2018.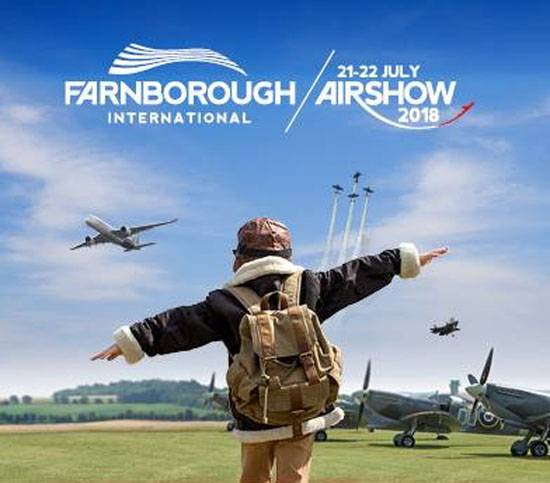 In Britain, they say that Russia can take part in an air show if it is ready to exhibit samples of a purely civilian purpose. However, this information has not yet been officially confirmed by the direct organizers of the air show.