Commander-in-Chief of the Indian Navy, Admiral Sunil Lanba visited the city of Cherbourg, where he was given a detailed presentation on the new French multi-purpose submarines (SSN) of the Barracuda class, reports
bmpd
with reference to the dailyo.in portal.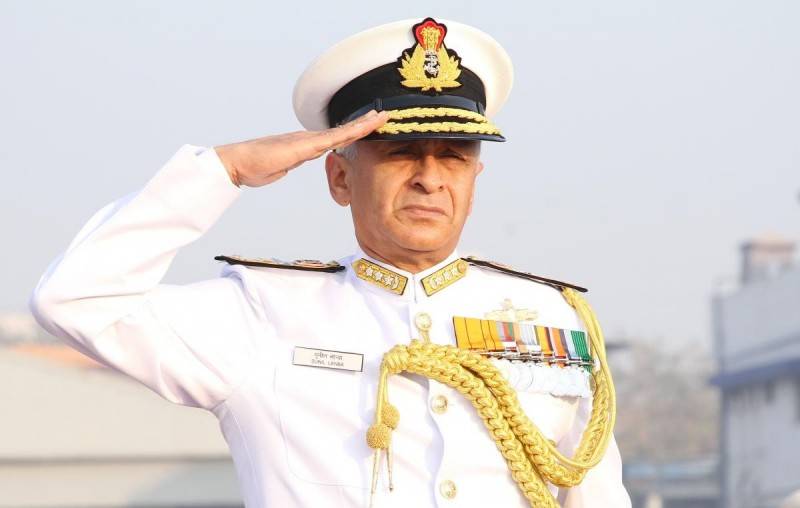 The first multi-purpose submarine is to join the French Navy next year.
Naval Group (formerly DCNS) is the largest French warship manufacturer. She is also engaged in the construction of six Scorpene boats for the Indian Navy at the Mazagon Dock Limited in Mumbai under the contract 2005.
"The visit of the Commander-in-Chief of the Navy took place at a time when India was on the verge of unprecedented growth in the power of its underwater
fleet
. India plans to build three types of submarines: diesel and two nuclear (for three different projects). The implementation of these projects, with an estimated price of more than $ 28 billion, will take the next ten years, "the material says.
It is noted that "the emergence of interest in India to the submarine class" Barracuda "takes a countdown in 2007, when delegations of senior officers of the Indian Navy reported on the capabilities of the boat, which was still under development."
According to analysts in the field of naval forces, the Barracuda "gives hope to the fleet to integrate three different projects into one project - the naval submarine, the multipurpose nuclear submarine and the SSBN; in particular, the reactor may become a phenomenon that radically changes the situation, since it is believed that the Navy need a new type of reactor that can provide energy to both the multi-purpose boat and the SSBN of a new generation. "
The fact that the delegation of the Indian Navy submarine "Barracuda" was impressed, said by the fact that they asked the DCNS the question of whether France would agree to help India in the development of technology to create a reactor. The answer of the French side is not unexpected - this question will need to be considered at the political level.
According to the resource, at the present time "there is no clear ban on trade in nuclear facilities between countries belonging to the" group of five "and countries that do not have nuclear
weapons
but this has not been done so far. "