The joint Indian-Israeli production of anti-tank missile systems was in doubt. According to the portal defenseworld.net, the Ministry of Defense of India canceled the purchase of Spike ATGMs, the cost of which was estimated at $ 525 million.
The Indian Defense Ministry indicates that the purchase of foreign-made ATGM will have a negative impact on domestic development. At the same time, the Indian Defense Research and Development Organization (DRDO) has already presented its development of the Man-Portable Anti-tank Guided Missile (MPATGM), already the last part of the tests.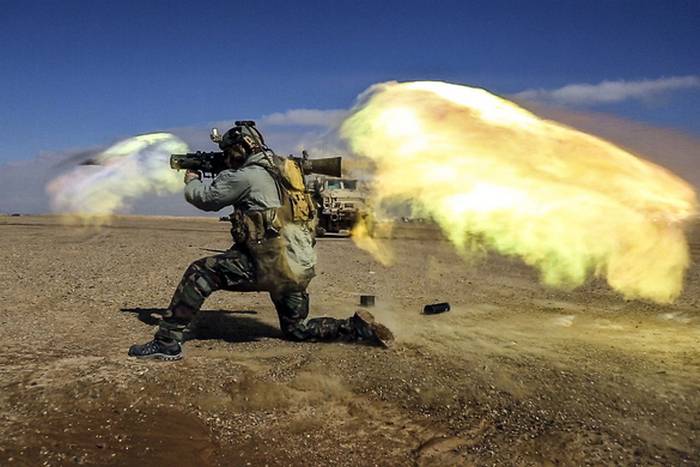 MPATGM Indian Development Tests
The Ministry of Defense of India believes that DRDO will be able to start mass production of third-generation anti-tank systems, which the developers include MPATGM. According to the military, equipping the Indian army with new anti-tank complexes will take three to four years.
In 2014, the Indian Ministry of Defense refused to buy American anti-tank Javelin missile systems in favor of Spike missiles. Then it was decided to purchase 8000 Israeli missiles and more 300 launchers for them.
Spike is a family of Israeli missiles developed in 90's by Rafael Advanced Defense Systems. Spike is a multipurpose multiplatform electro-optical rocket system designed to destroy armored vehicles, protected objects and engineering structures, as well as surface targets and enemy manpower. Rocket launch can be carried out in three main modes: "Shot and forget" (Fire and Forget), "Shot, noticed and corrected" (Fire, Observe and Update) and "Shot and sent" (Fire and Steer). Spike missiles can be equipped with cumulative, fragmentation and combined warheads, reports
"Warspot"