The Russian military offered to colleagues from the United States to jointly ensure the security of the delivery of humanitarian aid to refugees in the Syrian camp of Al-Rukban, reports
TASS
message of the Ministry of Defense of the Russian Federation.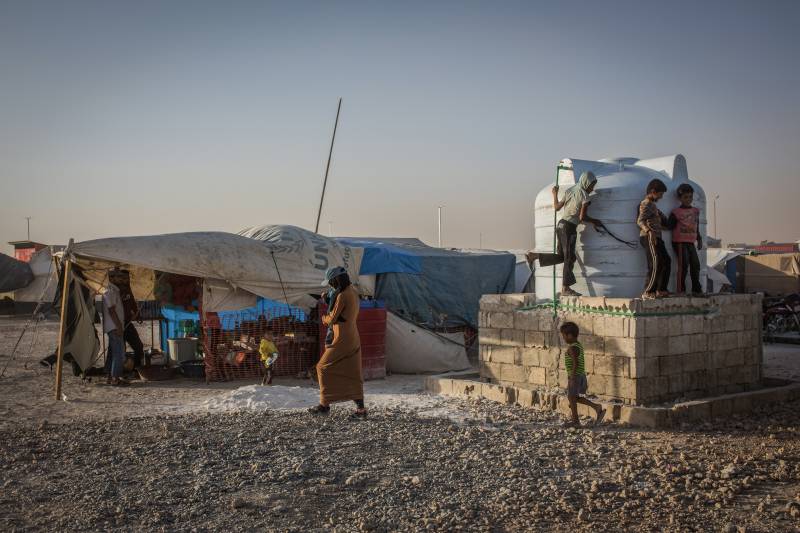 The Russian side addressed to the command of the US forces in Al-Tanfah sent proposals for organizing joint actions to ensure the security of the delivery of humanitarian aid to people in the camp. Given the approaching winter season, humanitarian aid must be delivered to Er-Rukban in the near future,
the report said.
The Russian Center for the Reconciliation of the Parties also called for assistance to the Syrian authorities in demining the territories where the fighting took place.
The efforts of the government are not enough, the assistance of the international community in carrying out humanitarian demining is required,
noted in the center.
Previously, the Russian side has repeatedly warned about the worsening situation of refugees in Er-Rukban, which continues "the spread of drugs, agitation and recruitment of people to terrorist organizations." In addition, it was reported that the American side, which has deployed a base in Al-Tanf, is hampering the delivery of humanitarian supplies for the Al-Rukban camp.