More than 50 units of special equipment, which is part of the PP-2005M pontoon fleet, reported to the Information and Mass Communications Department of the Russian Defense Ministry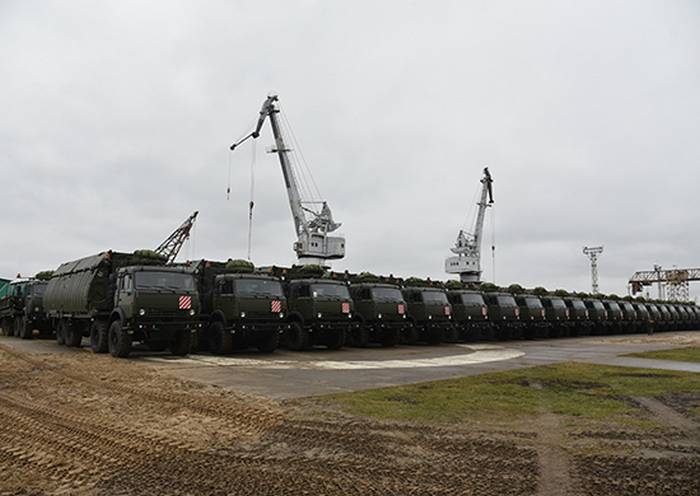 It is noted that the PP-2005М pontoon park is the latest development in the field of pontoon bridge building, which replaced the PPS-84, PP-91 and PP-91М pontoon parks. The fleet set consists of 54 vehicles based on a KAMAZ-63501 with dumped river and coastal links, BMK-MT towing and motorboats.
The pontoon park is intended for the device and maintenance of bridge and ferry crossings through water barriers on the paths of movement of troops. The uniqueness of the kit lies in the possibility of assembling eight ferries with a carrying capacity of 90 tons, four - with a carrying capacity of 190 tons or two - with a carrying capacity of 380 tons.