Syrian journalist Riyad Farid Hijab publishes material related to some details of the Israeli military firing on Syrian territory in the Golan Heights. It's about engaging Israel
tank
, who opened fire on Syrian military personnel involved in the restoration of the checkpoint. Then, we recall, a unit of construction equipment - an excavator was destroyed.
Israel called the shelling "warning."
According to Farid, who met with the Syrian military, who participated in the restoration (attempted restoration) of the roadblock at the border with Israel, the Israeli side was informed in advance that the servicemen would rebuild the border infrastructure. We are talking about objects that over the past few years have been destroyed by the militants. The message addressed to the Israeli command contained a statement that the restored infrastructure would allow to counter the activity of the Dzhebhat an-Nusra terrorists (* banned in the Russian Federation) in the area.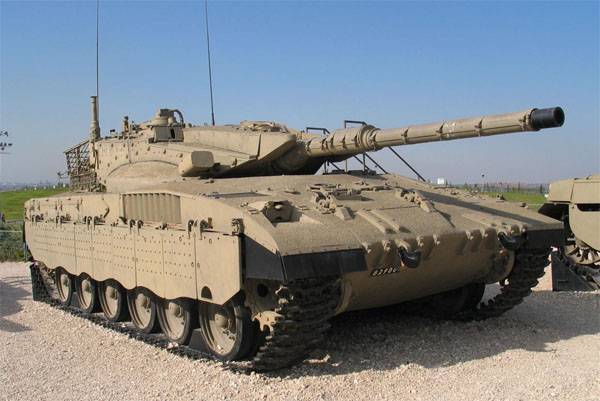 The Farid article states that Israel ignored the notice from Syria and drove several tanks into the Golan Heights area. The shot of one of them led not only to the destruction of construction equipment, but also to the wounding of a Syrian soldier.
The Israeli side itself stated that it acted that way because Syria violated the 1974 agreement on the demilitarized zone in the Golan Heights area.