Russian Ambassador to Israel Alexander Shein said he was surprised at the negative reaction in the country to the Russian-American-Jordanian memorandum on the southern de-escalation zone in Syria, and urged not to overestimate the significance of the document for the national security of the Jewish state, reports
RIA News
.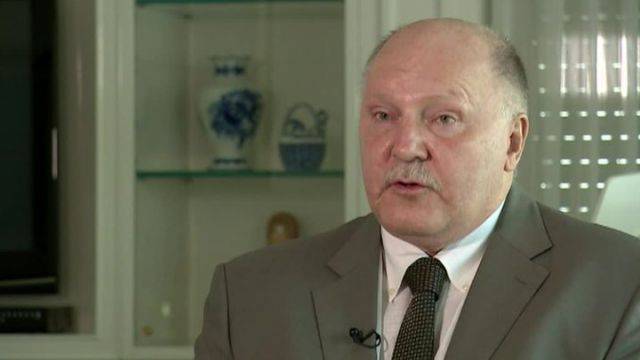 The comment by the Russian ambassador was a response to publications in the local media that responded to the memorandum, which refers to the need to "reduce and, ultimately, remove foreign forces and foreign fighters from the south-western regions of Syria," as "declarative, insufficiently specific and hard. " Critics of the memorandum are confident that it allows the paramilitary formations of Iran and its satellites to remain a few kilometers from the Israeli borders.
With regard to the memorandum signed in Amman on November 8 of 2017, it is necessary to mention that this document is, firstly, confidential, and secondly, technical and operational, defining the measures that are necessary to create a southern de-escalation zone,
said in the comments of the Russian embassy.
I would like to note that there is no reason to overestimate the importance of the memorandum for the interests of Israel's national security,
Shein added.
He assured that Moscow respects Israel's concerns. At the same time, the diplomat expressed surprise at how the local media perceived the recent words of Sergey Lavrov about the legitimacy of the presence of Iranian forces in Syria.
Russia consistently operates in accordance with the norms and principles of international law, which legitimizes the Iranian presence in Syria. The purpose of this presence is limited to the war on terror. For this, Russia cooperates with Iran in Syria,
explained Shein.
In the post-conflict period, the prerogative of the Syrians themselves remains to negotiate a foreign presence in their country as part of an inclusive national dialogue. In other words, the resolution of this issue will depend on both the government in Damascus and the political opposition forces. At present, Russia is making every effort to establish such a dialogue,
he concluded.
Recall, Israel accuses Iran of trying to turn Syria into a hostile bridgehead with tens of thousands of controlled fighters, permanent land, sea and air bases. The Israeli government promises to prevent this, including, if necessary, by force.