The command of the U.S. Air Force units expresses dissatisfaction with the fact that the United States does not have the opportunity to fully monitor the actions of the Russian military
aviation
in Syria. In particular, the statement of the commander of the 95th expeditionary squadron of the US Air Force is given for publication
Aviation Week
. The squadron is based on one of the airfields of the United Arab Emirates.
The officer told reporters of the publication that it is becoming increasingly difficult for the American coalition to track the routes of aircraft movement in the Russian space forces. According to him, an important flaw was revealed in the latest American fighter F-22. Aircraft do not have a set of infrared devices and specialized optics capable of allowing observation at night. The American soldier notes that F-15 and F-35 have such opportunities, but more often the F-22 is using the US Air Force command to patrol the Syrian sky.
From the interview in the mentioned edition:
Also, our aircraft (F-22) is not able to independently transmit information through the tactical system Link 16, used by other aircraft of the US Air Force. The plane is poorly integrated into a single information space when performing operations. Pilots are forced to use conventional radios and in the radio broadcast what they see in front of them. In addition, we do not have an assisted target designation system. We have to literally twirl his head and look for someone else's plane, which we saw some time ago. All this instead of getting acquainted with the coordinates of this aircraft on the helmet. Often we try to call Russian pilots to the communication, but they do not respond to the signals.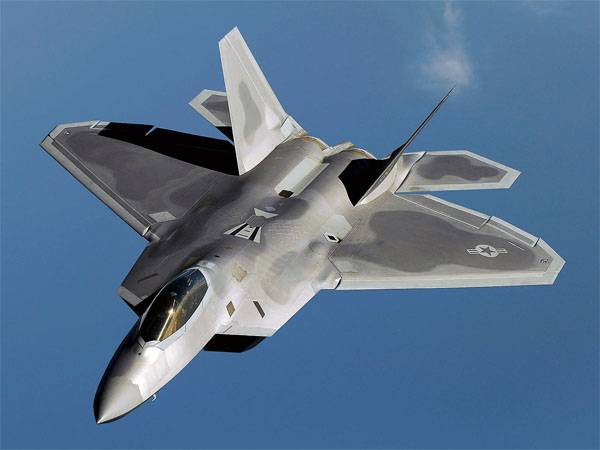 US Air Force officer:
I can't even tell if the Russians are monitoring this frequency or not.