According to Estonian President Kersti Kaljulaid, the North Atlantic military bloc has an inadequate presence in the Baltic countries. The Estonian President noted that in order to increase the level of security on the eastern borders of NATO, at the headquarters of the Alliance, they should think about the possibility of increasing the military presence in Estonia, Latvia and Lithuania.
Kaljulaid also said that countries in southern Europe also need to increase security.
The Estonian President voiced her vision of the further development of the situation with the "strengthening of the NATO frontiers" during a meeting in Tallinn with the ambassadors of Britain, Denmark and France under NATO.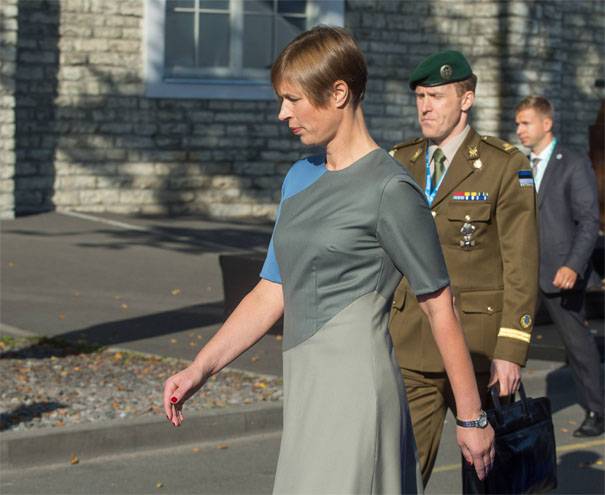 Kayulaid:
In the 2018 year at the NATO summit, we need to find a solution on organizing the deployment of an additional NATO contingent to the Baltic region, on strengthening the military presence of NATO allies both on land, at sea and in the air.
Kersti Kaljulaid thanked the ambassadors of the countries of Western Europe to NATO for "the invaluable support for the security of Estonia", but immediately made it clear that official Tallinn would take measures aimed at increasing the number of NATO soldiers in the country. One NATO battalion, according to the president of Estonia, is already small.
NATO does not see any special problems in increasing the number of troops in the Baltic States - the main thing is that the Balts regularly allocate funds from their treasury.