UN Resident Representative Vasily Nebenzya commented on reports by Western sources that Russia allegedly supports the Taliban militants (* banned in the Russian Federation) in Afghanistan. According to the Russian diplomat, such accusations fit into the overall Western concept of a disinformation campaign launched against the Russian Federation.
RIA News
gives the text of the statement of the Russian Permanent Representative:
We consider that a deliberately launched information campaign on the unsubstantiated accusation of our country in supporting the Taliban (*), including their funding and regular deliveries, is unacceptable.
weapons
. We see this as an attempt to shift the blame from a sick head to a healthy one. Russia has consistently and systematically advocated the retraining of the Taliban movement (*) to a terrorist group, which would exclude the possibility of mitigating the criminal prosecution of its members.
According to Vasily Nebenzi, Russia continues to insist on such an approach in order to eliminate "loopholes" in international legislation that allow terrorists to escape responsibility.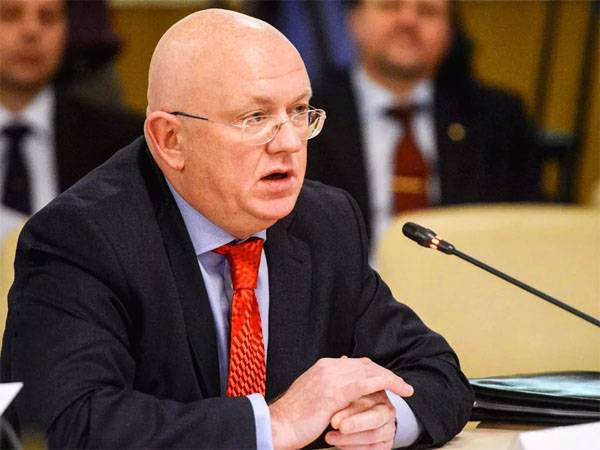 Recall that earlier, US Secretary of State Rex Tillerson announced that Russia was allegedly supplying weapons to the Taliban militants (*). At the Russian Foreign Ministry, Tillerson's statements called the "utter absurdity" and advised to better observe where and to whom the United States themselves supply weapons, repeatedly "Overshot in Syria" when dumping containers with weapons. In those cases, American weapons were in the hands of ISIS militants (* banned in the Russian Federation). Now with this American weapon, igilovtsy reached the north of Afghanistan.