Italian journalists from the publication
Gli occhi della guerra
presented the results of the investigation of the events of February 2014, in the center of Kiev. The article tells about the victims of the shootings on the Maidan, Institutskaya - the very victims that Kiev "writes off" to the "Golden Eagle" and the then Ukrainian special services.
As a basis for the material, a film is presented with an interview with several Georgian citizens who turned out to be at one time in Ukraine. A man named Koba Nergadze, along with other citizens of Georgia, says that in the 2014 year, Mikhail Saakashvili sent them to Kiev.
Nergadze says that under Saakashvili he worked in the security service of Georgia, and in 2014, he ended up in Ukraine to support the protests.
Another interviewee, Alexander Revazishvili, said that he was given the task of organizing provocative actions against the Berkut fighters. According to Revazishvili, the former US sniper of the US 101 Airborne Division, Brian Boyenger, acted as curator in Kiev.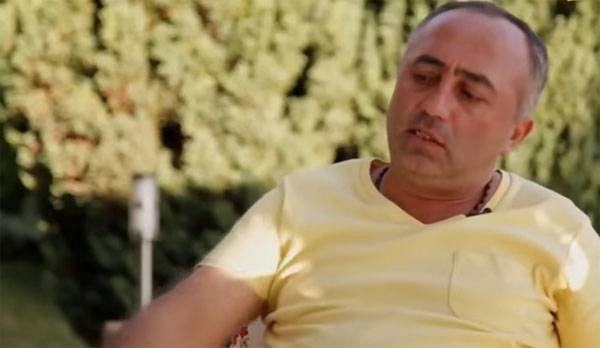 A shot from an Italian documentary on Independence-2014
Italian journalists report that several groups headed by Georgians spread out in the center of the Ukrainian capital and fired at those who stood on the Maidan. The film of Italian journalists sheds light on many details of the Ukrainian coup d'etat, which was carried out at its own stages in the image and likeness of the Georgian "Rose Revolution".
Film: