Russian army and navy should have superior foreign analogues
weapons
, said Russian President Vladimir Putin.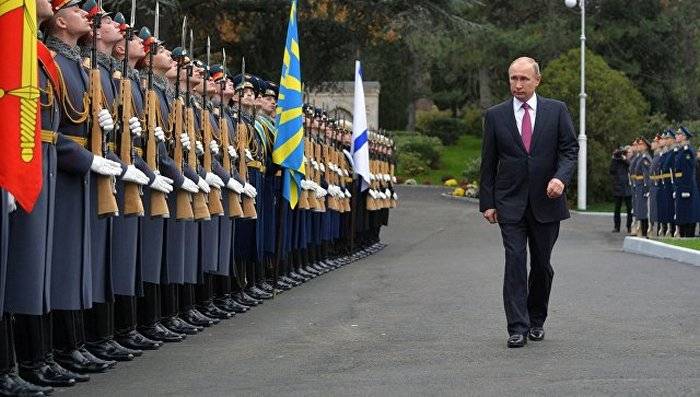 Our army and navy should possess the most modern weapons, military and special equipment, which take into account, including, possible changes in the strategy and tactics of warfare in the future and in their characteristics are at the level, and best of all, superior to their foreign counterparts. Because if we want to be ahead, if we want to win, we must be the best. Key indicators of the program (state armaments program - ed.) Should, first of all, ensure guaranteed strategic deterrence, and in case of a potential external threat, its effective neutralization
- said Putin, opening on Monday a series of meetings on the development of the defense-industrial complex of the Russian Federation.
The President stressed that the implementation of the new state armament program will depend on the capabilities of the country's defense enterprises, as well as scientific and research centers.
It is important not only to develop promising technologies, armament samples that meet the requirements of the Ministry of Defense, but also to be ready to launch them into the series without delay or breakdown.
- he added, passes
RIA News