In the Astrakhan region, on the Kapustin Yar proving ground, anti-aircraft gunners from the Eastern Military District carried out combat launches of missiles from the C-400 Triumph complex.
The calculations successfully carried out missile launches on one of the most difficult targets, the Boar, which moves along a ballistic flat trajectory. Combat shooting at the Kaban target became the final stage of retraining military personnel of the Okrug's air defense forces to new missile systems
- it is spoken in the official report of the Ministry of Defense of the Russian Federation.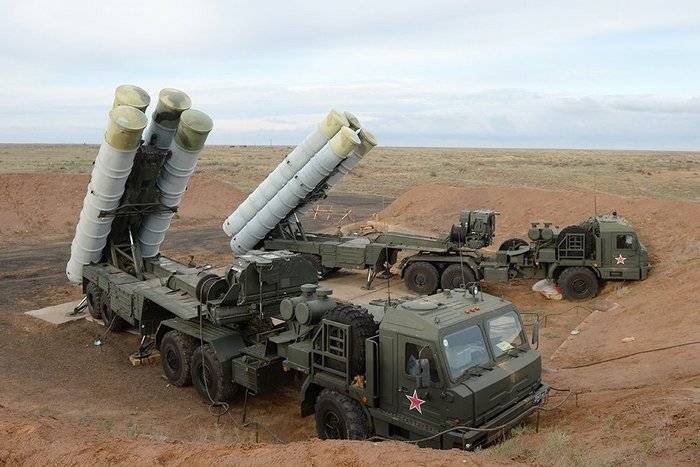 Note that the upgraded target missile "Kaban" is equipped with a new powder engine with a large specific impulse, which increased its speed of flight. Boar has a starting mass of 330 kilograms and can fly at a speed of 830-1300 meters per second along a ballistic trajectory with a maximum height from 31 to 50 kilometers to a distance of 107 kilometers within 180-220 seconds.
In addition, the rocket has an effective reflective surface in the wavelength range of 3-10 centimeters. The target is also equipped with equipment, which, even when the rocket rotates, gives steady information to the command center about the missile miss parameters.
After the completion of combat shooting, anti-aircraft gunners carried out the loading of new equipment on railway platforms and marched to the point of permanent deployment in Primorye. Anti-aircraft missile systems C-400 "Triumph" will take over combat duty at the beginning of 2018, reports RG-Force.