American political logic: the Russian ambassador meets with any of the representatives of political circles or the US business - "Russian intervention in internal affairs"; The US ambassador meets with Russian politicians - "democracy, normal practice."
Journalists from the Russia 1 channel asked for comment on the first visit of the US ambassador to Yekaterinburg, where John Huntsman met with the governor of the region and the mayor of Yekaterinburg.
TASS
quotes Ambassador Huntsman:
This is the normal course of diplomatic work. And when I was the ambassador in Singapore, in China, the governor of the state of Utah, I always tried to meet people of different opinions. I do not think there can be such accusations. If the ambassador does not hear different opinions, his work will not be complete.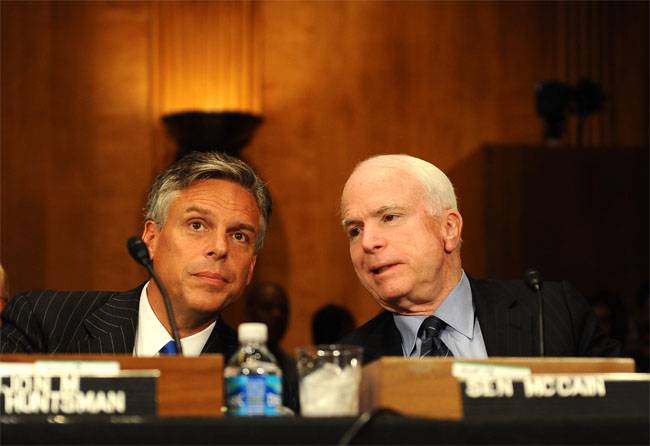 According to Huntsman, he is puzzled as to why in Russia his meetings with representatives of opposition circles can be regarded as an attempt to interfere in future presidential elections in the Russian Federation.
As already noted, but in the United States, any contact of the Russian ambassador with any of the American citizens is considered almost as direct espionage. One can imagine what kind of hysterics Russophobes would have thrown into Congress if the Russian ambassador to the United States, Antonov, even tried to meet with the governor of one of the American states.