Chief Advisor to the President of Turkey Recep Tayyip Erdogan proposed to reconsider the issue of the country's membership in NATO in connection with the hostile policy of the North Atlantic Alliance towards Ankara.
Regarding our country and the elected president, there is a treacherous hostile tone, this is about the baseness, meanness and shame demonstrated during the NATO exercises, where Ataturk's photograph and the name of Erdogan were used with hostile intentions.
- declared Yalchin Topchu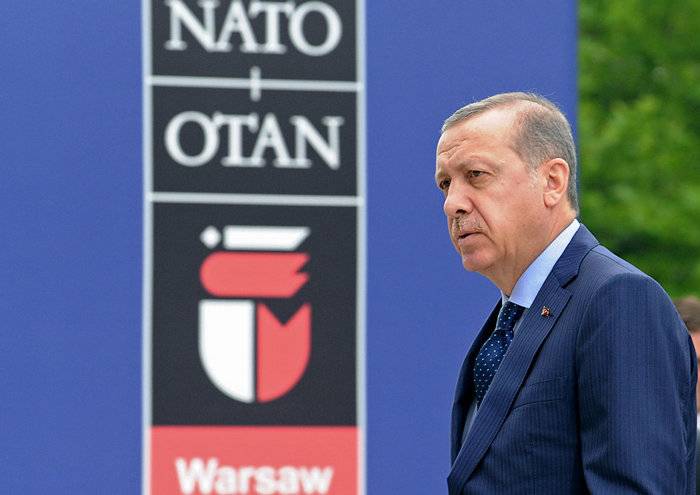 According to Erdogan's advisor, "the time has come to revise our membership in NATO".
According to him, Turkey is under pressure and attacks from the side "where it was impossible to expect", the reason for which is its geopolitical position.
Such low and dishonest behavior speaks of NATO's intention to further harden its position vis-à-vis our country. The time has come for the Turkish people to wonder about the need for membership in this organization. It's about 2019 year (when presidential and parliamentary elections will be held in Turkey - ed.) ... NATO is behind all the upheavals and dependence in the defense industry
- Said Advisor Erdogan.
He added that NATO is not only a military alliance, but also a "new form of colonialism, political and economic dependence" and expressed the hope that the Turkish nation will be able to pull off the "colonial shirt that NATO is currently trying to put on it."
Turkey is in NATO since 1952, transmits
RIA News