France will continue negotiations with Egypt over the supply of Dassault Rafale 12 fighters, previously the deal was blocked by the French Ministry of Finance, reports
bmpd
with reference to the La Tribune.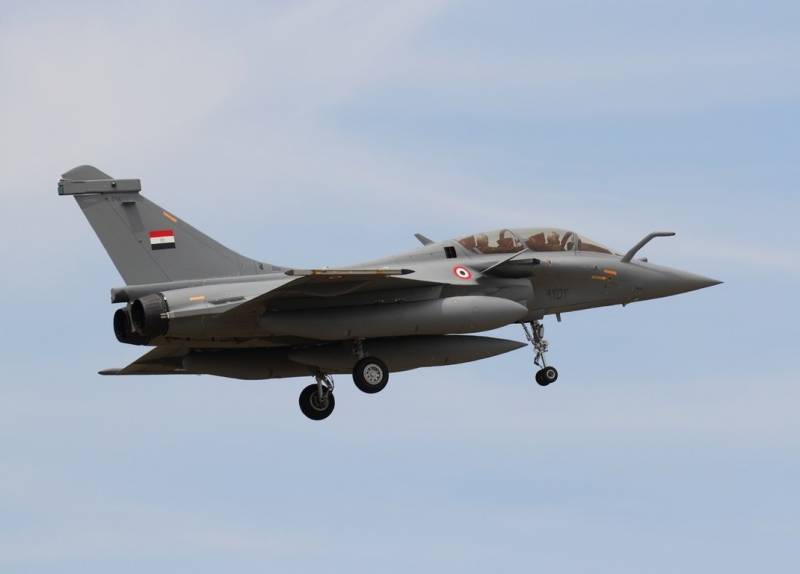 "During the three-day visit of Egyptian President Al Sisi in October, Emmanuel Macron explained to his guest that he would continue to follow the policy of trusting relations between Egypt and France as part of the strategic partnership between the two countries, which is being implemented on 2015 of the year. It was for this that the Egyptian came to Paris. For two years, Egypt has begun to modernize its armed forces with the support of France. France will supply new weapons, primarily for the Air Force (Rafale fighter 24, military communications satellite) and for the Navy (four Gowind corvettes, the FREMM frigate and two universal landing craft). The total amount of contracts concluded in 2014-2016 is 6,83 billion euros, "the French newspaper writes.
As a result, the presidential administration appealed to the Ministry of Finance with a request not to block the sale of Rafale fighters anymore. According to the newspaper, it is Le Drian who must hand over the new proposal to Cairo. "Between him and Sisi established a trusting relationship," - notes the publication.
According to the information, the defrosting of loans by the Ministry of Finance "is not synonymous with the fact that the contract will be signed tomorrow, but the negotiations will become more relaxed." However, sources believe that the chances of signing a contract in the coming weeks are extremely high.
The deal was blocked due to the fact that the limit of funds issued to the export agency Bpifrance was chosen, and the Ministry of Finance did not want to increase the ceiling due to country risks, which can only worsen. However, Egypt did not allow payment defaults.