Promising
Tanks
The USSR has always been a great secret. However, time passes, and the veil of secrecy is slowly rising. More and more often photos of secret "stillborn monsters" appear on the network, writes
Messenger of Mordovia
.

The tankbuilding historian Alexey Khlopotov published on his blog a photo of a prototype of the forerunner of the 477 machine - the tank "Object 490А", created under the theme "Rebel". Unlike the 477, this machine looks more elegant. Perhaps due to the fact that the classic for Soviet 2 and 3 generations gun of the 125 caliber mm was chosen as a weapon.

Now some fans of the products of Kharkov KBM them. Morozov insist that the Nizhny Tagil tanks "Object 195" and "Object 148" simply copy the layout of the 490. In fact, the layout of these machines differs radically.

"So, Russian cars have not just a" handed down "gun, but a full-fledged uninhabited combat module. Ukrainian - only the so-called "low-profile" tower, which housed 2 crew member. This decision led to the need to dramatically strengthen the defense of the tower. Thus, the economy of weight, which could be aimed at protecting the habitable compartment in the housing (as in Russian cars) was not observed. Instead, the removed gun, devoid of body armor, proved to be extremely vulnerable, "the material says.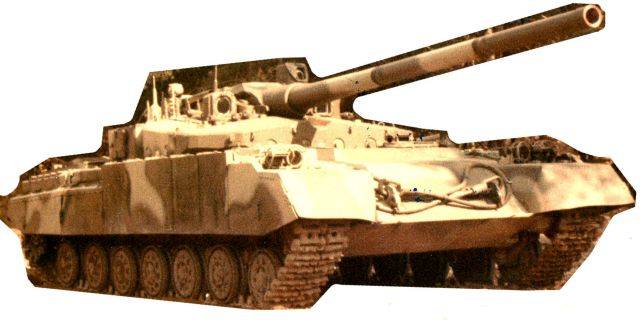 In general, the "490A object", despite its "advancement", turned out to be another unsuccessful project to create a "tank of the future" in the USSR, concludes the publication.