Monument to the military killed in the performance of combat missions in Syria was opened in the village of Paltso of the Bryansk region, where the officer Fyodor Zhuravlev is buried, the government of the region reports.
The celebration took place on Sunday in the square of Courage of the village of Palzo, Bryansk region. Fedor Zhuravlev, who died in Syria on November 19, 2015, was born and lived in this village. Russian officer Zhuravlev was buried there on November 25. Fedor Zhuravlev was a gunner whose task was to coordinate the airstrikes of the Russian Air Force. He died while aiming long-range strategic missiles
aviation
.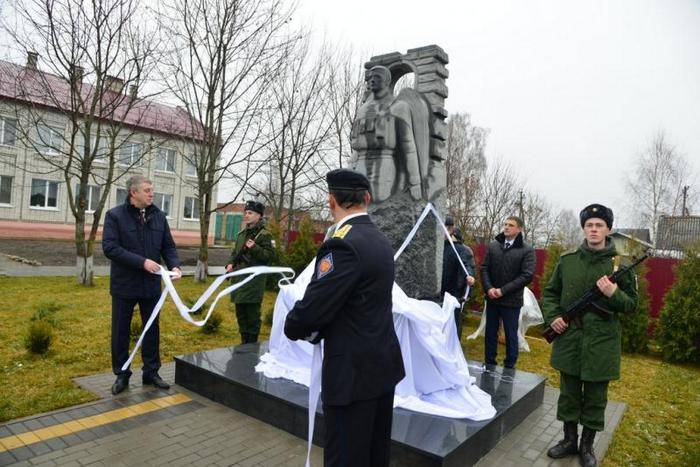 The monument was erected on the territory of the school where Zhuravlev, who now bears his name, studied.
He (Zhuravlev) laid his life for the benefit of all of us, for our future. This monument is not Fedor, it is a monument to all those who died in the name of humanity, in the name of our life.
- stressed the senator from the Bryansk region Sergey Kalashnikov.
According to the Orthodox tradition, the dean of the Bryansk city district, Archpriest Vladimir Safronov, performed the rite of consecration of the monument and commemoration of the departed warriors.
In a moment of silence in memory of Fyodor Zhuravlev and all the glorious warriors who died for our great homeland, the guard of honor produced a threefold salute, and dozens of white balloons were launched into the sky
- report the authorities, transmits
RIA News