The media today reported an emergency situation at the Baikonur cosmodrome. The media, citing sources at RSC Energia, come out with the information that the abnormal situation manifested itself during the refueling of the Fregat-SB upper stage. During refueling, a problem was identified in the operation of one of the Frigate valves.
RB "Fregat-SB" was developed by experts of the NGO Lavochkin. Its task is to launch the first satellite of such a country as Angola into Earth orbit. Speech about the satellite "Angosat-1" (AngoSat-1). The launch of the Zenit-7 launch vehicle was scheduled for December 2.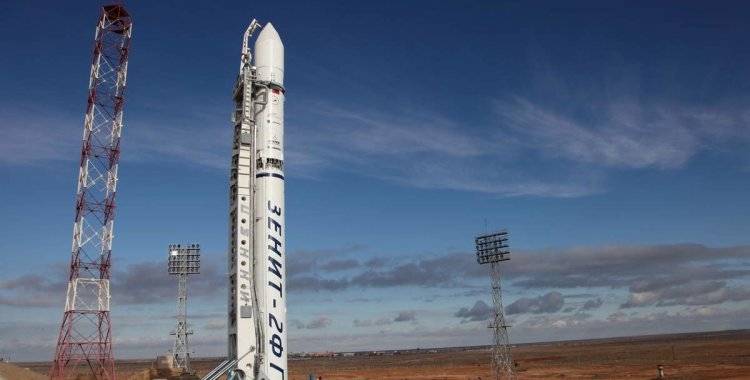 After the detected problems with the overclocking unit valve, representatives of the NGO-developer are trying to find out whether the problem can be fixed in the near future, or whether the start will have to be postponed to the backup date.
The statement of the representative of RSC Energia is given (quotation
NTV
):
The accelerating unit "Fregat-SB" is filled with compressed gases and an oxidizer. When it was filled with fuel, a technical abnormal situation arose related to the operation of one of the valves of the upper stage. To clarify the causes of the emergency situation, a commission was formed, which included specialists from the state corporation Roskosmos, RSC Energia and the developer of the upper stage - NPO Lavochkin. The Commission identified the cause of the emergency situation and developed a program to fix it.
It is noted that at the moment preparation for launch is carried out in a regular mode.