Against the background of international sanctions against Pyongyang, the North Korean authorities have banned North Korean citizens from participating in drunkenness. According to South Korean intelligence, presented on Monday in parliament, the North Korean authorities are expecting the negative impact of the UN Security Council sanctions, and in this regard have directed their efforts to control public opinion.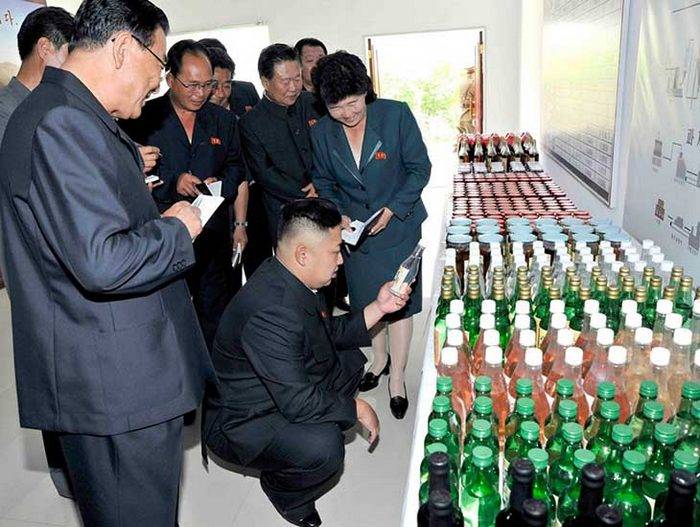 A system of daily observation of residents through party organizations was established, gathering of people with alcohol was forbidden, and on the other hand, control over internal information leaks was tightened.
Earlier, the UN Security Council unanimously introduced new sanctions against the DPRK, significantly limiting the export and import capabilities of Pyongyang. The 2375 resolution established the strictest UN sanctions regime in the 21st century.
As you know, September 3 Pyongyang announced the successful testing of a hydrogen warhead designed to equip intercontinental ballistic missiles. According to the military of Japan and South Korea, the power of the tested charge in 160 kilotons is ten times the power of the atomic bombs dropped on Hiroshima and Nagasaki in 1945. This was Pyongyang's sixth nuclear test. A week earlier, the DPRK tested a ballistic missile that flew over the territory of Japan, reports
RIA News